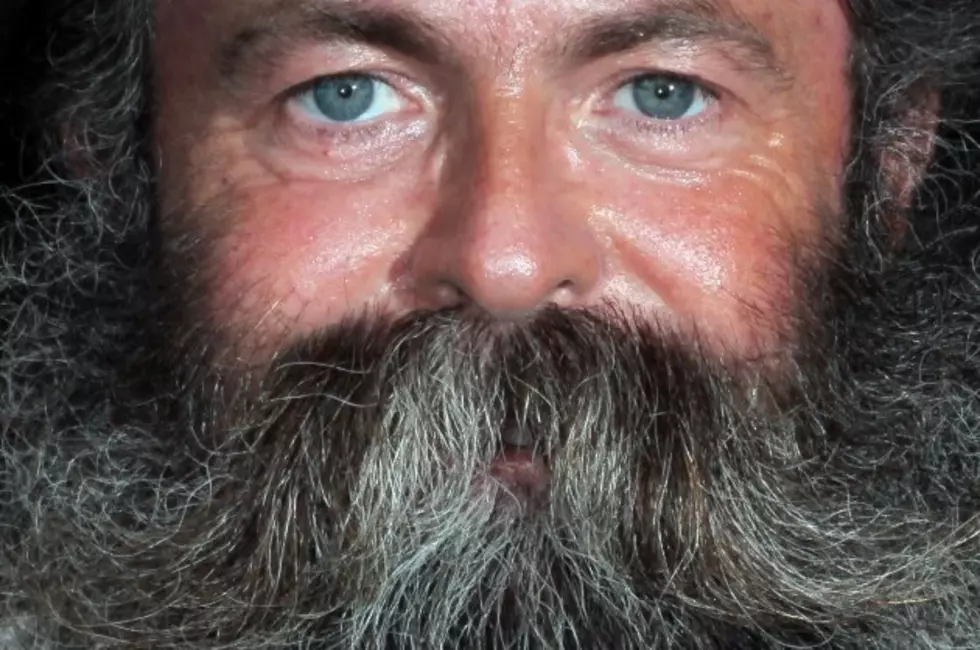 Calling All Guys and Gals With Beards…It's November!
Getty Images
Fellas and certain ladies of the Tri-State area, we're over half way through No-Shave-November...how do your beards look?
I've been growing my beard since October, so I kind of cheated. But I did let my mustache grow in this month, and man, is it gross looking. I don't think most people are fans of my beard, and the lady that cuts my hair finally convinced me to let her trim it. It was becoming wild and unruly, curly and coarse. Here's a pic of it in it's current state, a bit more tamed:
This picture was taken in my little writing room where I store my my cool things like books, trophies, art and my iMac. I'm wearing one of my finest t-shirts. When I close the door and put in my ear buds, cats, kids and other distractions can't get to me. I've recently noticed my cat that gets bossy about having Fancy Feast twice a day is putting on some weight, so I'm withholding. He needs to shed some pounds because he's starting to look like a whole ham walking around the house. His cries go unheard when I'm in my tiny haven.
So, back to the beard. The mustache is killing me. I've never grown a mustache before and I just want to shave it off really bad. But at least for November I won't. I don't plan on shaving the rest off anytime soon either. I'm tired of shaving and "the world's finest shave" is too hard on my bank account. I wore a flannel shirt to work today and heard I looked like a lumberjack. Could be worse I guess. And yes, there is white sprinkled throughout...welcome to stress.
So what are your thoughts on my beard? Should I shave it or let it grow? That's really a question that doesn't matter, but opinions are always welcomed. What about beards in general? Yes? No?