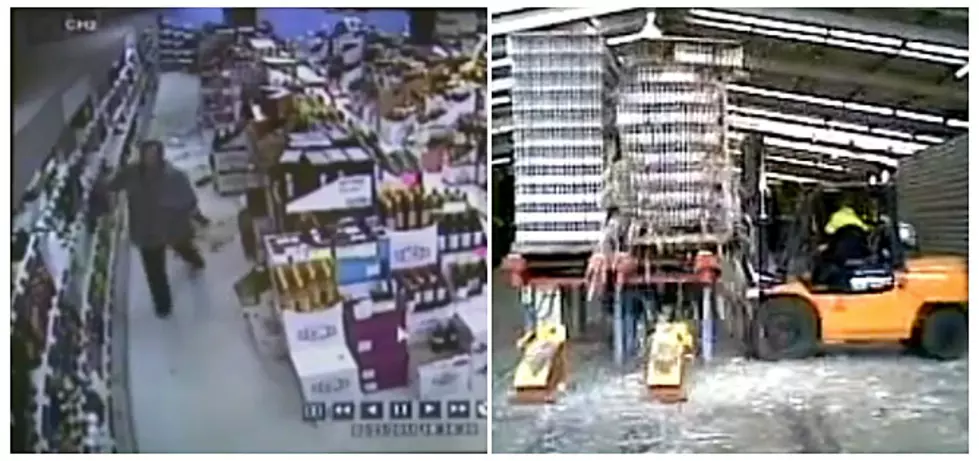 4 Extremely Sad Videos Of Booze Being Demolished
YouTube
There's something deeply satisfying about watching a ton of bottles breaking at the same time, especially when they are filled with expensive booze. Here are some videos of massive disasters, inspired by this week's surveillance camera footage of a crazy lady knocking dozens of bottles onto the floor in a frustrated attempt to get back at the employees who wouldn't let her use their bathroom.
This guy underestimated the strength of his shelf.
And here's a poor sap dropping 2,000 beer bottles.
Here are thousands of bottles being dumped in a landfill. Who wouldn't want to spend all day just chucking these around and listening to that breaking sound?
-- Contributed by Cole Stryker