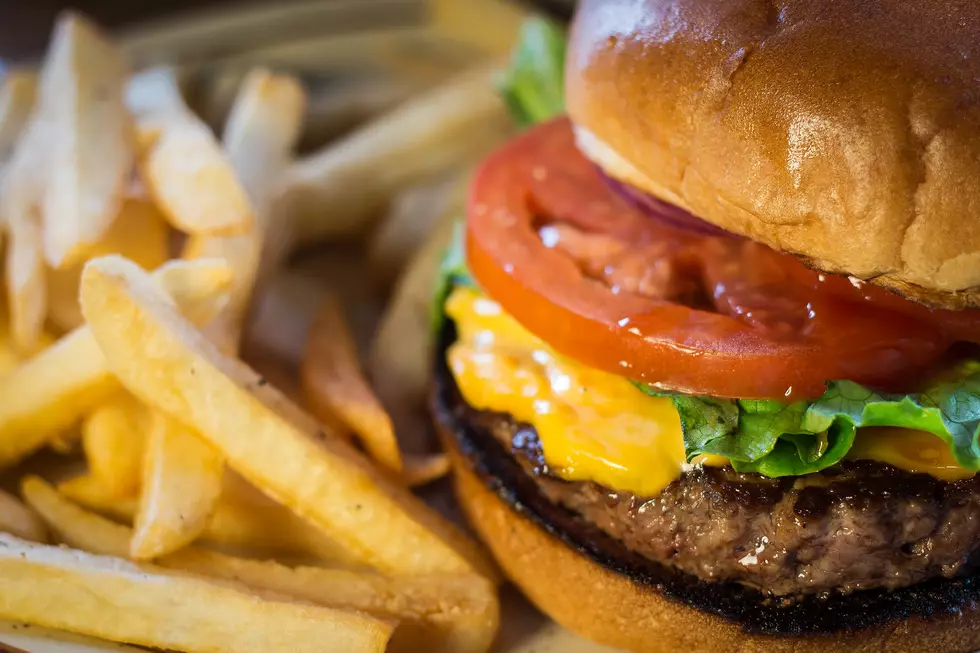 Special Offers Available on National Cheeseburger Day
michaeldugger
Rejoice, for Wednesday, September 18th is one of the most glorious days of the year. It's National Cheeseburger Day, and to celebrate, restaurants around the country and the Tri-State are offering special deals for burger lovers.
Here's a list of local spots to get some extra love on National Cheeseburger Day (thanks to USA Today). Keep in mind that whole 'participating locations only' thing.
Applebee's
Get a Classic Burger or Classic Cheeseburger with endless fries for $6.99 Wednesday.
Burger King
Through Sunday, get a cheeseburger for 59 cents with a mobile order on the chain's app. Limit one coupon per person.
Dairy Queen
The chain is celebrating Cheeseburger Day with its new two for $4 Super Snack deal, which includes mix and match snacks including choice of a cheeseburger, a small sundae, fries, pretzel sticks or chicken tenders.
McDonald's
There won't be a national deal, but check the McDonald's app for local and regional promotions.
O'Charley's Restaurant and Bar
Add two free slices of bacon to a cheeseburger Wednesday with a coupon that will be posted on O'Charley's Facebook, Instagram and Twitter Wednesday morning. Dine-in only.
Red Robin
TGI Fridays
This Cheeseburger Day deal takes place every Tuesday for a limited time. Get $5 classic cheeseburgers with seasoned fries for dine-in and online orders.
Wendy's
Coupons in the Wendy's app Wednesday include $2 off any Premium Combo, a free fry plus drink with a premium sandwich mobile order, free small Frosty with purchase of Premium Combo and get free six-piece Spicy Nuggets with a mobile order
White Castle