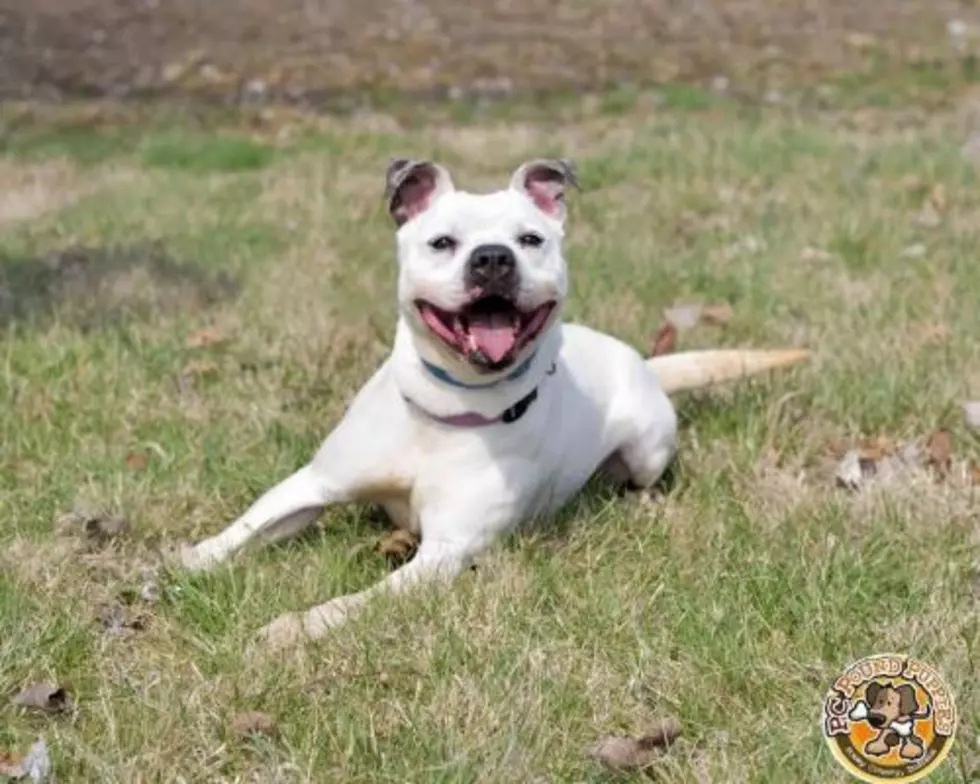 PC Pound Puppies' Cato Has Spent 5 Years at the Shelter – Needs a Home
allison cain-duce
We originally introduced you to Cato in 2017. He was dubbed "Mr. Personality" by the volunteers at PC Pound Puppies. Sadly, Cato has not found his forever home yet and is now one of the longest standing residents at the shelter. Cato has been at the shelter for 5 years now!!! It's high time we find this boy a home. Take a look at the awesome video highlighting how handsome he is.
Original Post:  10/05/2017: Cato is a bigger boy weighing in at 60 lbs and he is looking for a family that can appreciate his personality. Here is what PC Pound Puppies have to say about Cato:
Cato has been in the shelter over 3 years!! Mr. Personality, Cato is a great dog! He is very strong so he will need a strong pack leader. He is now on a Sporn Halter or a Sporn Harness, 2 different things and that makes it easier for people to handle him and hopefully train him.  He lost his foster home but he was house trained and crate trained and loves to lay on a rug and chew a toy all day long with you in the same room.  He is really very sweet in a hulk sort of way. He is also very intelligent.  His energy level is high out in the yard (Must be fenced) where he loves to run but he is a couch potato inside.  His former foster family had big trees in the back yard and he enjoyed playing with a 5-6 foot branch that had fallen out of the trees and he would pick it up and run for all he's worth!  He is just a play-baby at heart. He would do best with older kids (mid to late teens) and they need to be part of the training that he will need with his new family. He is a lover but not of cats and he needs to be the only dog.