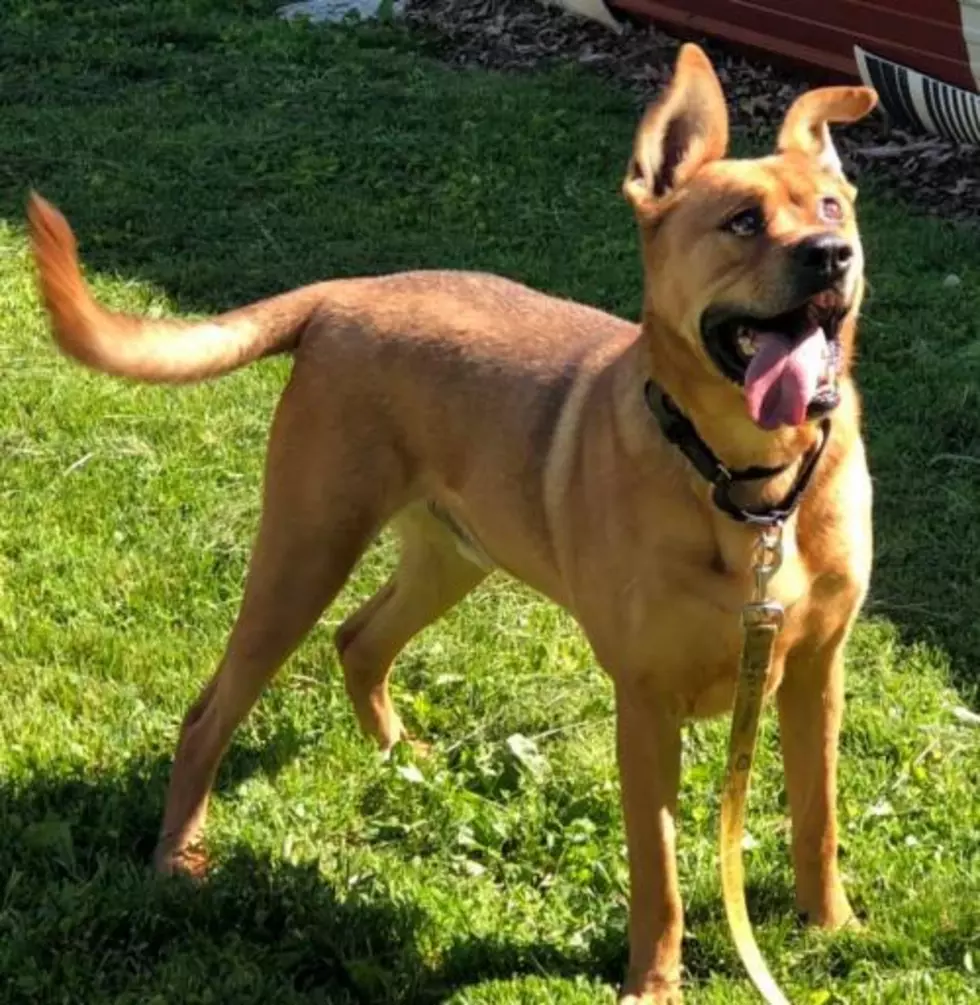 Gordi Is a Shining Star [103 GBF Adoptable PC Pound Puppy]
PC Pound Puppies
Gordi is a beautiful, golden boy who is looking for his forever home. Our friends at PC Pound Puppies say his tan coat gleams in the sun and his floppy ears are sure to capture your heart! He is about 3 years old and weighs in at a whopping 82 pounds! Here's what Pound Puppies have to say about Gordi:
He's a super friendly and energetic dog. He's pretty toy motivated and could play for quite awhile. Unless treats come with toys he doesn't care for them all that much. Gordi tested well with dogs and would likely be fine with kids. An absolute sweetheart! He did test positive for heartworms and will need to go through treatment which we pay for.
Gordi is up to date on his shots and has been neutered and microchipped as well. His adoption fee is $150 which goes to cover just a portion of Gordi's vetting costs.
If you're interested in adding this pup to your family, you can fill out an adoption application here. The adoption process does require a completed application as well as an interview. 
Unfortunately, due to the ongoing Coronavirus pandemic, the weekly PC Pound Puppies adoption events on Sundays at the Pet Food Center on First Avenue in Evansville have been canceled for the foreseeable future. You can get in touch with PC Pound Puppies by email at pcpoundpuppies1@gmail.com or by phone at 812-483-4341. They do respond to inquiries and adoption applications at the earliest opportunity, but please remember to be patient as they are volunteers who all work full-time jobs. They always do their best to return messages and schedule adoption interviews within a couple of days of receiving your application. Again, you can submit an application here.
LOOK: Stunning animal photos from around the world
From grazing Tibetan antelope to migrating monarch butterflies, these 50 photos of wildlife around the world capture the staggering grace of the animal kingdom. The forthcoming gallery runs sequentially from air to land to water, and focuses on birds, land mammals, aquatic life, and insects as they work in pairs or groups, or sometimes all on their own.
LOOK: 30 fascinating facts about sleep in the animal kingdom
LOOK: The least obedient dog breeds