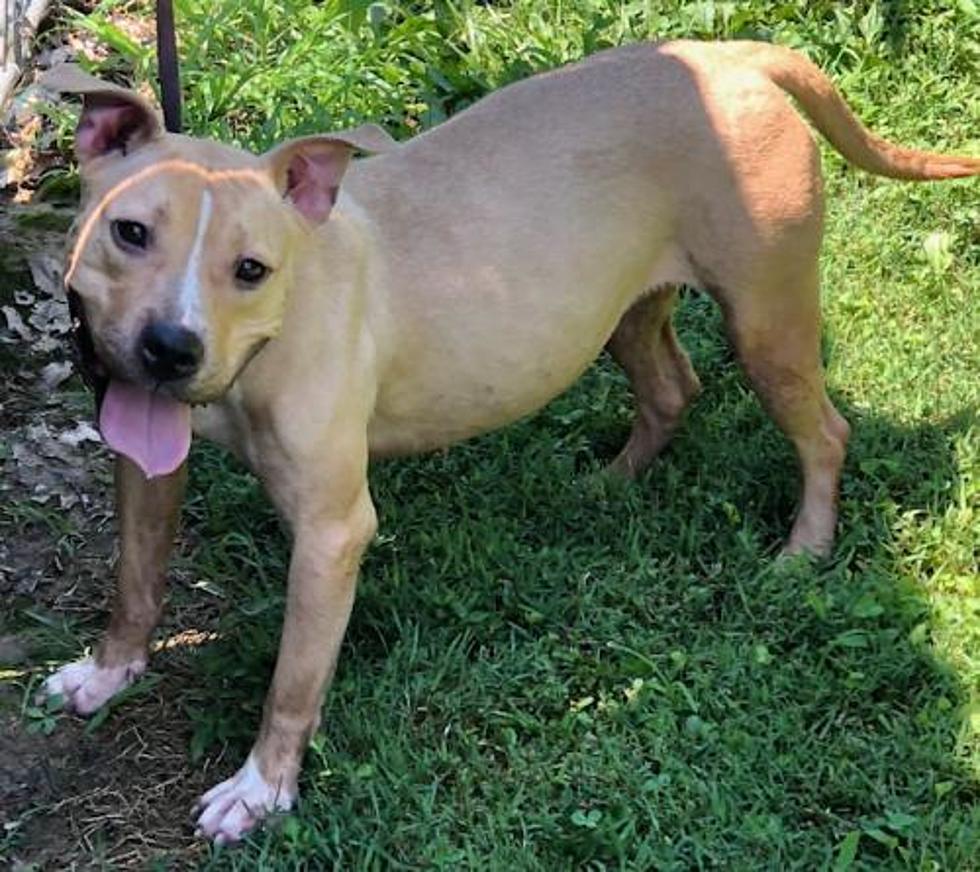 Goldie Is A Sweet Girl [103 GBF PC Pound Puppy of the Week]
PC Pound Puppies
Goldie is the cutest little gal that's 3 years old and weighs 41 pounds. Here's what PC Pound Puppies have to say about Goldie:
Goldie is a very friendly, energetic girl! She is extremely toy driven, and wants nothing more than to play with her human friends. She can be grabby when it comes to her toys, and does not know how to drop the toy for it to be thrown again. She is not possessive of toys or food. She will most likely need to be in a home with no small children, dogs or small animals.

She will need to go to a home with some breed experience that is proactive to give her the structure and boundaries she craves.
Enter your number to get our free mobile app
Cute Pet Inspired Face Masks