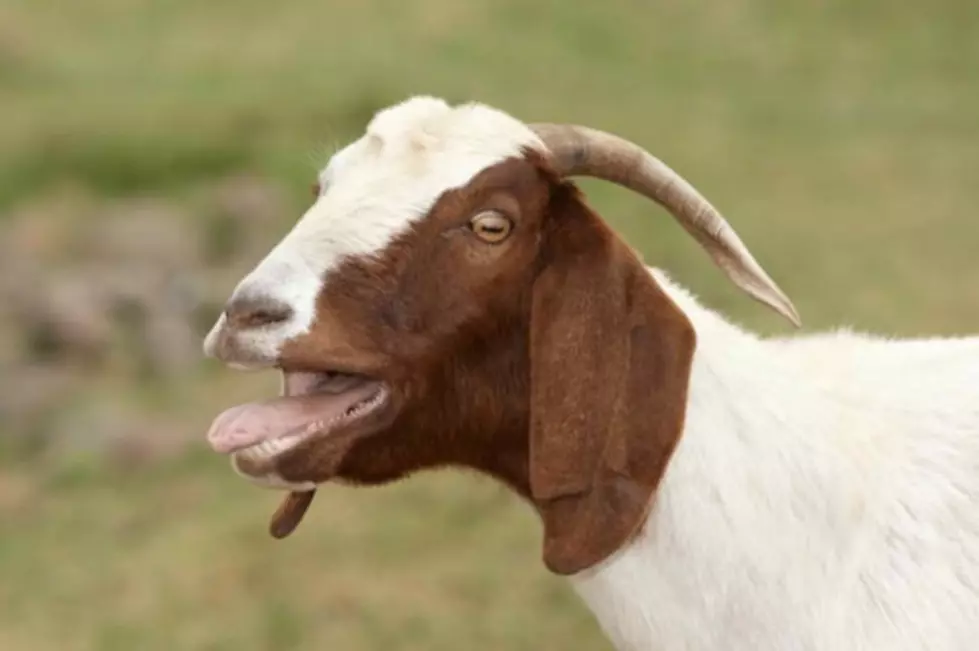 Goat Rapist Sentenced to 10-Years in Prison
iStock
He's been a baaaaaaaad, baaaad boy!
That is exactly what one goat from Kenya would have said to a judge last week if she would have been able to talk.
However, regardless of the communication gap between man and beast, prosecutors thought it was a good idea to bring a goat into court on Friday that they say was raped by the defendant, 28-year-old Katana Kitsao Gona.
According to reports, Gona was arrested earlier last week, after the owner of the goat and a lynch mob of angry villagers were tipped off that a man was giving the goat "the business" while it was tied up and grazing in the pasture.
Reports from the district's veterinary advisor indicated that Gona's sexual escapades with the defenseless beast were more along the lines of a brutal grudge hump than a beautiful expression of love between man and animal – the goat was reportedly bleeding badly from it's vulva.
In court, Gona admitted to raping the goat, but asked the judge to give him a pardon because his wife was disabled and depended on him for support. Lucky, woman!
However, the judge ruled that the man be sentenced to 10-years in prison for his savage act of bestiality.
Once Gona is released, he will be required to register as a sex offender.