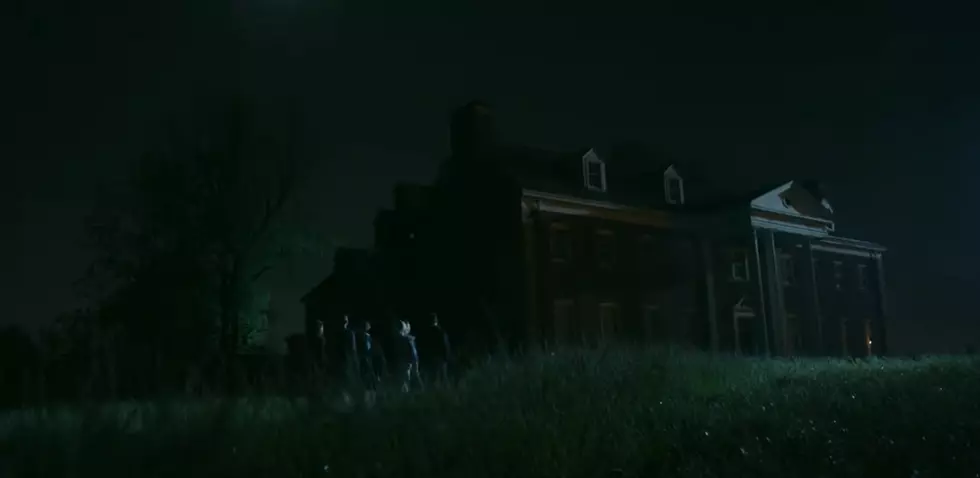 Abandoned Kentucky Mansion Where a Horror Movie Once Filmed Has Been Demolished
YouTube
A little piece of Kentucky's history was demolished earlier this year, but you can still watch the movie that was once filmed there.
Abandoned Meadowcrest Mansion
Located in Lexington, Kentucky sat a mass abandoned brick mansion.  According to LexToday.6amCity.com the property where the mansion sits once belonged to a prominent horseman named John E. Madden.
John E. Madden owned 200 acres which are known as Hamburg Place, after he passed away this property was passed on to his sons Joseph and John.  Joseph then decided to build a mansion on the property and as LexToday.6amCity.com states:
Thus, Meadowcrest was born. The sprawling nine-bedroom, seven-bathroomhistory buff's dream home featured a library, a large dining room, and an eight-car garage. It was designed + built by prominent local architect Robert McMeekin.
You can see a full history of Meadowcrest Mansion, here.  Unfortunately, after the family passed away the mansion sat empty for quite a while, and in 2017 it was used as a filming location for a horror movie, House of the Witch (more on that below).  Then in February of 2022, the Meadowcrest Mansion was demolished, with plans of the land being developed.

House of the Witch Filming Location
In 2017 a horror movie called The House of the Witch used the abandoned Meadowcrest Mansion as a filming location for the movie.  As you can imagine, a horror movie, filmed in a location has to be pretty creepy! According to IMDB here is the synopsis of House of the Witch:
A group of high-school kids set out to play a Halloween prank at an abandoned house, but once they enter they become victims of a demonic witch who has set her wrath upon them.
If you want to get into the Halloween spirit and watch as the abandoned Meadowcrest Mansion lives on in a horror movie, you can stream House of the Witch it on several different platforms including Amazon.

Kentucky's History with the Oscars
The Oscars are this Sunday. Here's a list of Kentucky natives who've been nominated for acting awards, mixed in with some films with their own Kentucky connections.
Quirky Kentucky Attractions
Kentucky can be mighty quirky, as evidenced by these oddball attractions that are all a quick drive from Owensboro.