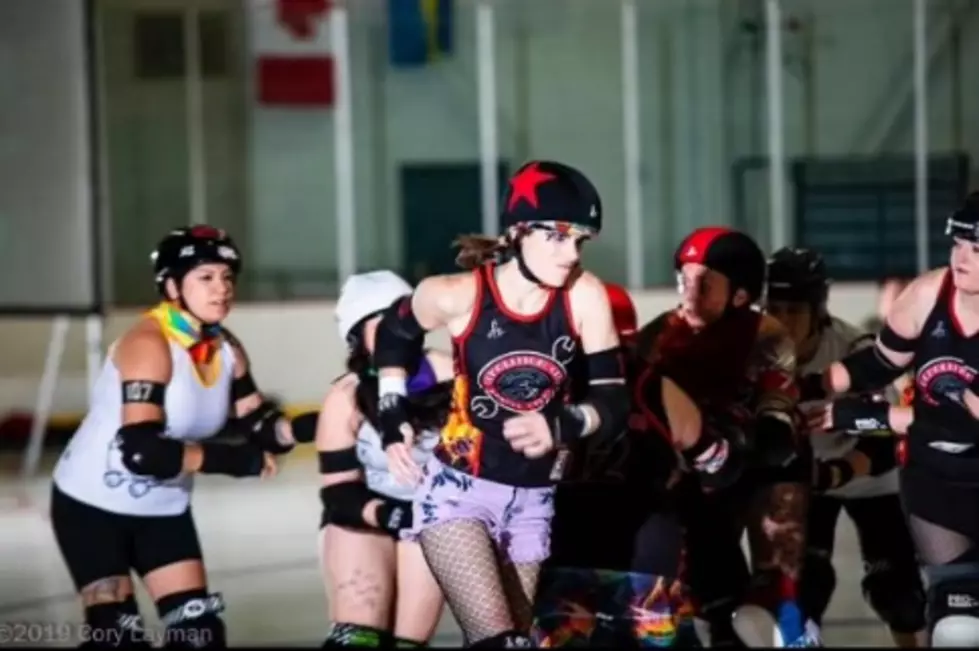 Win Tickets to Demolition City Roller Derby I-Scream Social July 9th
Demolition City Roller Derby via Tik Tok
Roller Derby action returns to Swonder Ice Arena on Saturday, July 9, 2022, with Demolition City Roller Derby's First Annual I-Scream Social and you could be there!
Real Roller Derby Action
Two teams of 15 - that's 120 skate wheels by the way - compete on the track for each jam. That's what you call a round or session in Roller Derby.
Just Jammin'
Each team has a Jammer. You can spot them by the large star on their helmet. To score a point, the Jammer has to lap members of the other team and it can get intense as they try to make their way through the other skaters.
Things Get Brutal
Roller Derby is a full-contact sport and sometimes things can get pretty brutal. If you've never been to a Roller Derby bout, the intensity of the skaters is like nothing you've ever seen.
Demolition City Roller Derby
Evansville is home to the Demolition City Roller Derby team. On Saturday, July 9, 2022, DCRD, along with three other teams will be competing in the First Annual I-Scream Social.
When & Where
Join in the I-Scream Social on Saturday, July 9th at Swonder Ice Arena. Doors open at 4:30 pm with the first game beginning at 5:30 pm and the second game beginning at 7:30 pm.
Buy Tickets
General Admission tickets are just $10. Those with a student or military ID are just $7 and kids 5 and under are free.
Enter to Win Tickets
Want to see the Demolition City Roller Derby's I-Scream Social on us? Fill out the form below to be entered for the chance to win a pair of tickets.
Wanna Join Roller Derby?
Ever dreamed of lacing up some skates and jumping in a jam? You can find out how you can join Demolition City Roller Derby by visiting the team's Facebook page.
Mannequins & Bright Carpet Are the Stars of This $350k Romeo Home
This colonial-style home, constructed in 1872, certainly has some unique features. Like the bright red carpet and...mannequins?