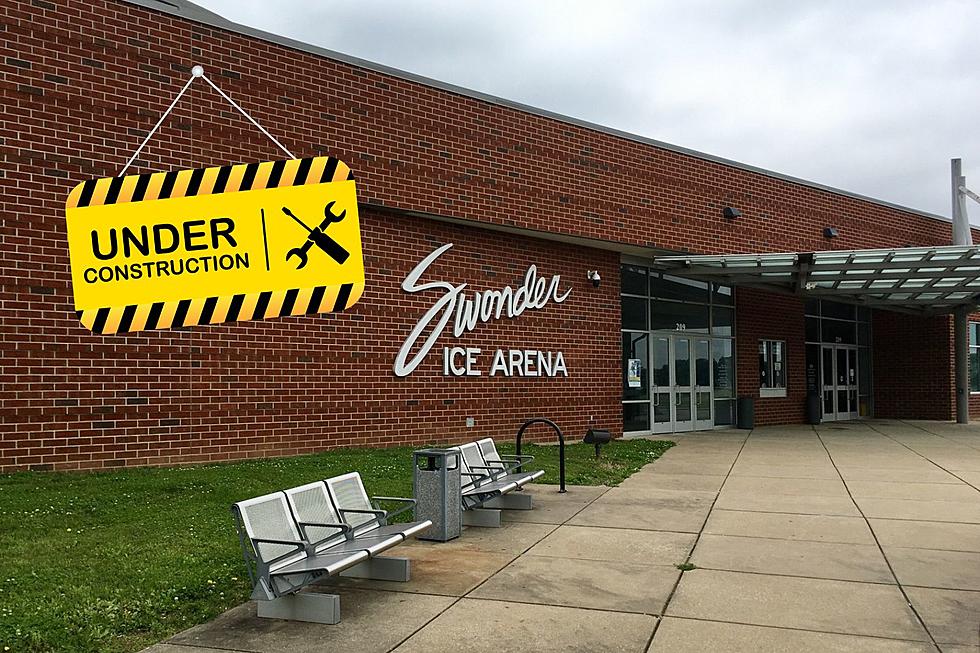 Evansville's Swonder Ice Arena Announces 'Major Renovations' Coming This Summer
Townsquare Media / Canva
If you've lived in the Evansville area long enough, you know Summertime can often be unbearable once the humidity sets in. I mean, seriously, walk outside on any given day in July or August and it feels like you're walking into a blast furnace. It takes your breath away for a moment and you almost instantly start to sweat before you even move. The only options for escaping it (unless your job requires you to be outside), are to stay at home in the air conditioning, hit up a swimming pool, or if you really want to chill out, both figuratively and literally, pop into Swonder Ice Arena for a skate around the rink. Well, that last option is available during most summers anyway, but that may not be the case for the Summer of '23 as the city has announced the arena will be undergoing "major renovations to the original cooling system."
Arena management posted the announcement on its Facebook page Monday morning saying the renovations to the system, which was installed over 20 years ago in 2002, are essential to ensure it can continue to provide "some of the best ice quality surfaces in the Midwest" and attract large events such as hockey tournaments, figure skating competitions, and more.
When Renovations on Swonder Ice Arena are Scheduled to Begin
The announcement did not specify exactly what type of renovations will be made, nor did it provide a specific start date. However, it did say the work is scheduled to being in July with the goal of having the rinks back up and running as normal in mid-September.
During the renovation period, both rinks will be melted down to their concrete surfaces and neither rink will be available for use as the cooling system cycles through both simultaneously.
Although anything involving strapping on a pair of ice skates won't be available during the renovation process, the fitness center on the upper level of the arena will operate on its normal schedule.
[Source: Swonder Ice Arena on Facebook]
KEEP READING: 50 activities to keep kids busy this summer