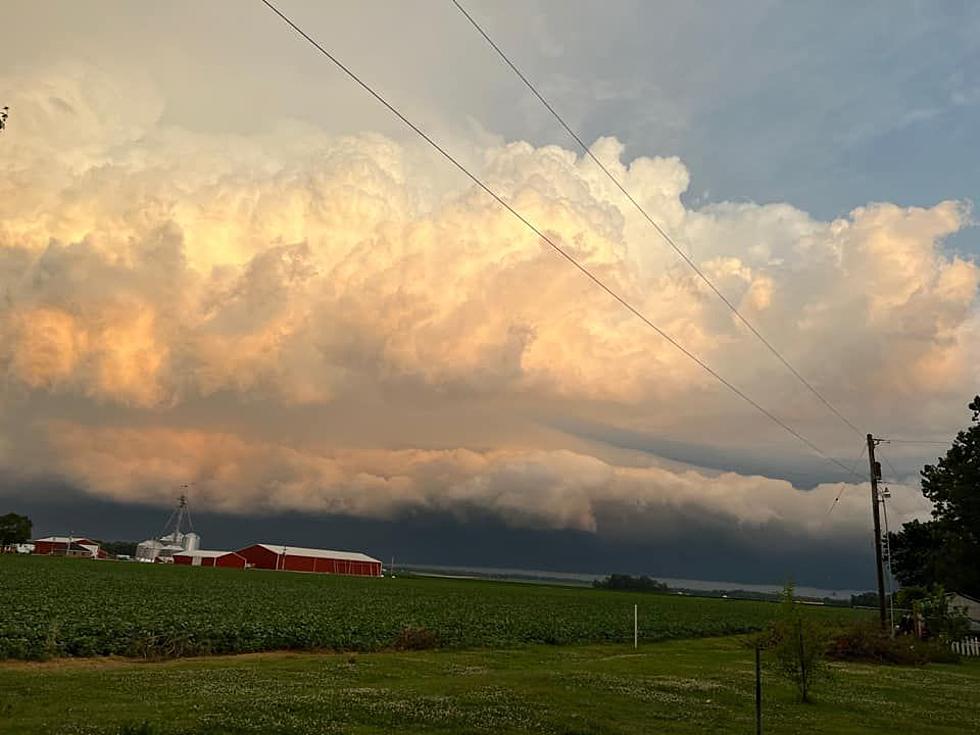 Incredible Photos Capture Wicked Storm Clouds Over the Evansville Area
Photo by Kristen Fisher
June 29th was one of the stormiest days we've had in a while, and Mother Nature was not playing around.
Weather Predictions
The Old Farmer's Almanac predicted our region's summer to be "hot and soggy" this year saying the hottest days are late June-mid July. Travis recently wrote about the entire summer forecast from the Farmer's Almanac which you can read here.  So while we're looking at a hot and wet summer, yesterday truly gave us both of those things.
Stormy Day
June 29th was a weird day for the Tri-State area, it was one of the stormiest days we've seen in a long time.  The day started early with storms and ended with more storms rolling through in the evening.   This led to some pretty wild-looking skies over the Tri-State for much of the day.
When I was leaving work I was stopped at a light and looked over to see a sight that was unlike anything I'd ever seen before.  I snapped the photo below.
It was so weird how dark it was in the distance, and how you could see the line of storm clouds leading the darkness.  Also, the thin line of light sky above the storm clouds was just wild to see.  It was so bizarre driving as the storm clouds just slowly inched over my car, and when the front of the line came through, I thought it was going to blow my car off the road.
I took to the WKDQ Facebook page and asked if anyone else caught some cool photos of the storms as they rolled through, and the Facebook photos did not disappoint. Check out some of the photos below.
Photos Of Wild Storm Clouds Over Evansville Area
On June 29th we saw several storms roll through the Tri-State and these clouds were unlike anything I've ever seen before!