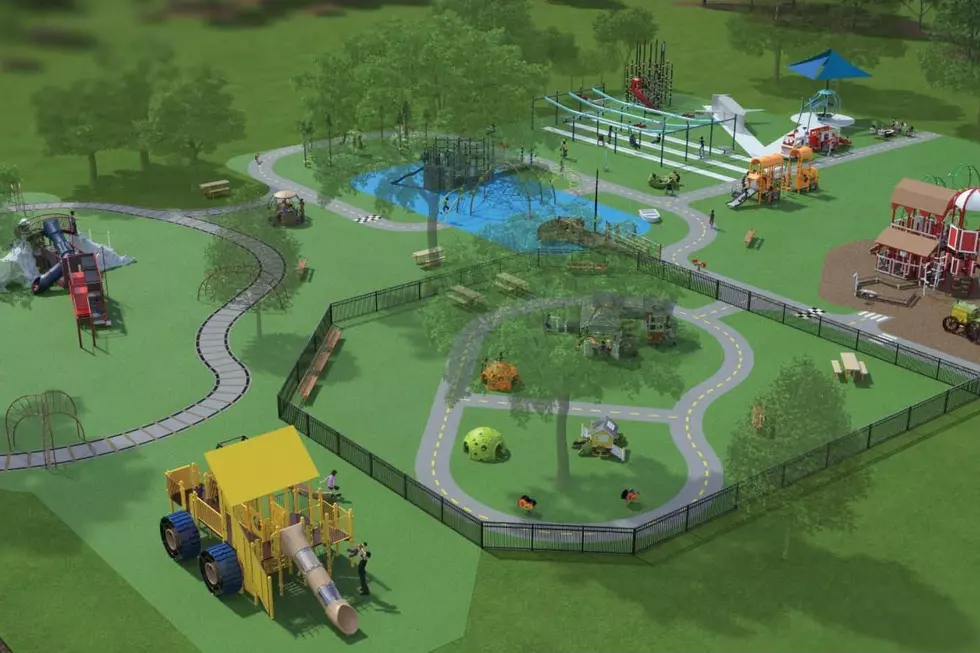 Stop Light City Playground Raises Money With Children's Book Sale
Stop Light City/Facebook
The author of an awesome series of children's books is teaming up with the team at Stop Light City to help raise some much needed funds for the playground on Evansville's west side.
The area formerly known as Little Westside Nut Club Park, is on its way to becoming a destination for kids of all ages and abilities to explore, imagine, dream and play. As you can imagine, creating a playground like this, from scratch, is no small task. A lot of money has been raised and a lot of progress has been made, but there is more to be done. I really think this new book sale fundraiser will be a great boost for the playground.
Dr. Nicole Julia is the author of a children's book called Gary's Gigantic Dream, which is the first in a series of inclusive stories called the Able Fables. Dr. Nicole has agreed to donate a portion of the proceeds from the sale of these books, during August and September, back to Stop Light City. Organizers from playground would love to sell 5,000 books during that time.
We had the chance to talk to Dr. Nicole and Andrea Halbig (from Stop Light City) about the playground, the book(s), the partnership and the progress. Take a listen below.
So, what are you waiting for? Go ahead and buy a book. In fact, buy a bunch of books. Buy some for your kids, buy some for your relatives, buy some and donate them to a school or daycare. It's a win-win-win for everyone involved!
Enter your number to get our free mobile app
13 Old School Games Worth Playing Again