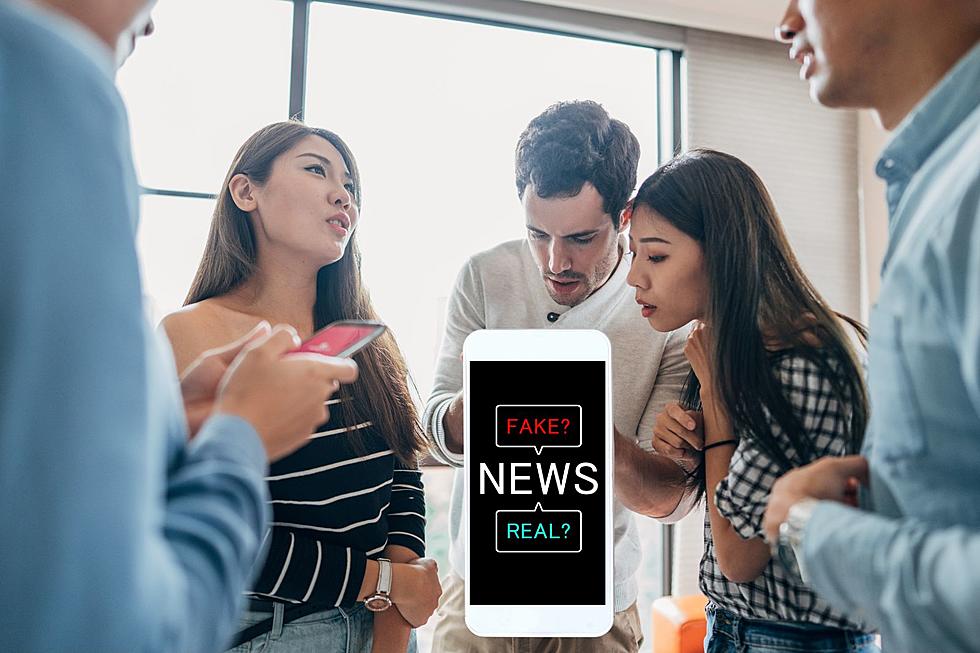 Busting Fake News: Southern Indiana Police Expose False Social Media Reports
Photo: canva
When you see a post shared on social media by one of your friends and it involves a potentially dangerous situation, it's normal to want to share it. But local police agencies are reminding residents that not everything on social media is true.
Not all Posts are Fake
It's always a good idea to be extra cautious if a stranger approaches you in a parking lot or other public space. But for whatever reason, there are a lot of scammers that post about suspicious vehicles or people so it will get shared. It's possibly an attempt at trying to get more personal information. If you are involved in any type of incident, make sure you report it to the police so that they have a record of it.
Follow Local Police on Socials
If there is something that residents need to be aware of, our local agencies are very good at releasing information on Facebook, and Twitter. and their websites. They aren't going to post every report, but if there is immediate danger or they are investigating an incident the official information is usually available.
Princeton Police Statement
One recent post on social media in reference to an incident that occurred in the Princeton, Indiana parking lot was debunked with a public release.
The Princeton Police Department has been made aware of a post on social media that is circulating in reference to an incident that allegedly happened on yesterday's date, 5/23/23. The Princeton Police Department responded to no calls at Walmart about any incident other than a vehicle collision. In reviewing security footage from Walmart, the Princeton Police Department the area in question and observed no male ram a cart into anyone during the date, time, and location provided. Again, there was no report ever made to the Princeton Police Department in reference to this incident.
Read More: Is this the Worst Walmart Parking Lot in Southern Indiana?
Warrick County Sheriff
The Sheriff's Office would like to address some of the misinformation that is spreading on social media about a particular female attempting to abduct children in the Newburgh area. The Sheriff's Office has received a few calls about this individual acting suspicious. We have checked this individual out each time and found that no crimes had been committed. There are rumors going around on social media that this individual attempted to abduct children. There is no credible information nor reports to the Sheriff's Office that supports these claims being disseminated on social media. The Sheriff's Office encourages people to report suspicious activity to local law enforcement but not to disseminate misinformation on social media. I hope this post helps with the misinformation and brings some truth to the matter. Respectfully, Sheriff Michael Wilder
12 Must-Visit Indiana Military Museums
Keep this list handy, and then next time you're on a road trip around Indiana, you might be able to plan a visit to one of the following museums. We have a couple of great ones right here in Evansville, by the way, so you should probably start with those.
Quiz: Do you know your state insect?
Stacker has used a variety of sources to compile a list of the official state insect(s) of each U.S. state, as well as their unique characteristics. Read on to see if you can guess which insect(s) represent your state.