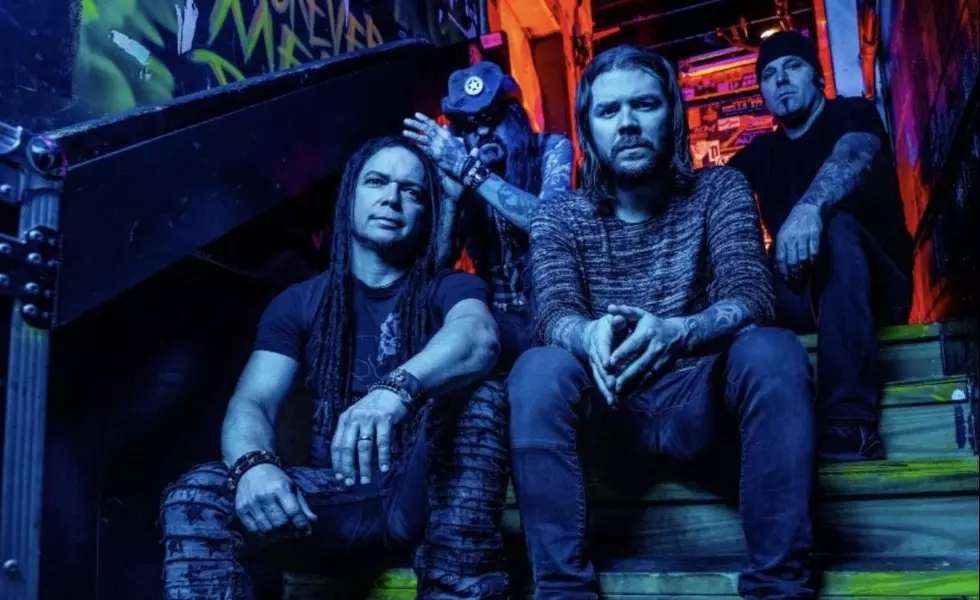 Saliva Frontman Bobby Amaru Talks New Music, Recovery & Horror Movies
FM Music Management
Saliva is playing KC's Time Out Lounge tonight in Evansville, and I had the opportunity to sit down with him backstage with frontman Bobby Amaru. The full interview is below.
The Tour
Saliva is currently on tour with Otherwise and 9th Planet in support of their album release expected to drop later in 2022. Saliva released the song "Crows" just last week, and early this month they debuted music from the new album with the song "Revelation Man," a song that Bobby says is about a man who "has hit rock bottom."
Hitting Rock Bottom
Hitting rock bottom is something that Bobby and I both know a little about. It's no secret that I am in recovery. It is a part of my life that I am incredibly transparent about, in part to keep myself accountable but also so others know that recovery is possible. Now three and a half years into his own sobriety, Bobby spoke openly with me about his own struggles with substance abuse. He says,
Alcohol... and any drug use really... it never leads to anything great...

Getting sober... I put my foot down... for my family, you know, for my kids, and for myself, and it's the best decision. I'm in my eleventh year with Saliva and it's my greatest accomplishment, actually.
What Is Bobby Listening To?
I always like to ask artists what they are listening to, particularly new music that maybe we haven't heard of yet. Bobby says he has been listening to a band called Hangman's Chair and he described them as a cross between Ozzy and Alice in Chains.
There's this band called Hangman's Chair that I've discovered... the guy sounds like old Ozzy in my opinion... it's like Alice in Chains [and] Ozzy which I think is really cool.
Hear the First Half of the Interview Here:
More with Amaru
Since I was broadcasting live from the venue, our interview was broken into two separate segments. In the second part of the interview, we talked about the shared love that Bobby and his family have for horror movies.
I think Scream, the first one is brilliant. Just a brilliant concept, great, you know, but anything horror, I'm all about it.

 
What About Christmas?
I mean, I watch horror all the time. I mean like all the time. During Christmas, we will find holiday horror movies.

 
Listen to Part 2 of the Interview Here:
The band is on tour now and the new album is expected to drop later this fall.
Top 50 Nu-Metal Albums of All-Time