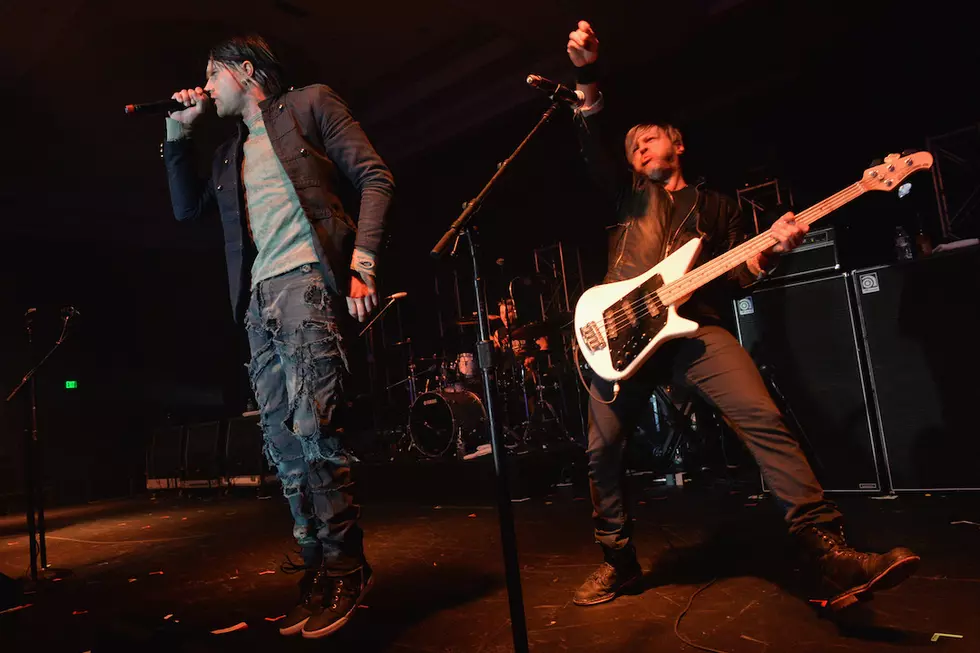 Rocklahoma 2017 Daily Band Lineup REVEALED!
Rick Diamond, Getty Images
If you are heading to Rocklahoma, the daily lineup is here!
Rocklahoma 2017 features a ton of different bands so your musical taste should be on display. However, one of the toughest parts of any festival is trying to figure out who is playing when, thanks to Chad Bower (from Loudwire.com), we now know the daily lineup for Rocklahoma! Check it out!
Thursday, May 25 (Campground Party): Another Lost Year, Nicnos, Locust Grove, Final Drive, Midnight Mob, Hoodslide, Stolen Rhodes, BC & The Big Rig, Reliance Code, Screaming Red Mutiny
Friday, May 26: Def Leppard, Three Days Grace, Skillet, Pierce The Veil, The Pretty Reckless, In Flames, Slaughter, Rival Sons, Fozzy, Badflower, Goodbye June, Aeges, Retrospect All Stars, Lynam, Aska, Electro_Nomicon, Ratchet Dolls, Death Grip, T.R.O.Y., Arson City, Keychain, Sun And Flesh, Thousand Years Wide, Save The Hero, The Normandys, Difuser
Saturday, May 27: Soundgarden, Stone Sour, The Cult, Zakk Sabbath, Suicidal Tendencies, Diamond Head, Fuel, Starset, Red Sun Rising, Dinosaur Pile-Up, DED, Kore Rozzick, Dead Metal Society, Wild Street, Diamond Lane, Black Tora, Five Star Hooker, Moxy & The Influence, Adakain, NonHuman Era, The Mendenhall Experiment, Paralandra, Wild Fire, The Adarna, The Revolutioners
Sunday, May 28: The Offspring, Seether, Jackyl, Ratt, Buckcherry, Taking Back Sunday, Nothing More, Black Stone Cherry, Norma Jean, Wage War, Royal Republic, One Less Reason, London's Dungeon, Niterain, Nova Rex, 3D In Your Face, The Tip, Desire The Fire, Wild Planes, Coda Cutlass, As Above So Below, The Chimpz, Sweatin Bullets, Weston Horn & The Hush, Skytown, The Fairweather
Don't have tickets to this festival? Don't forget there is still time to get signed up for a chance to win an amazing flyaway, courtesy of Moore Music!