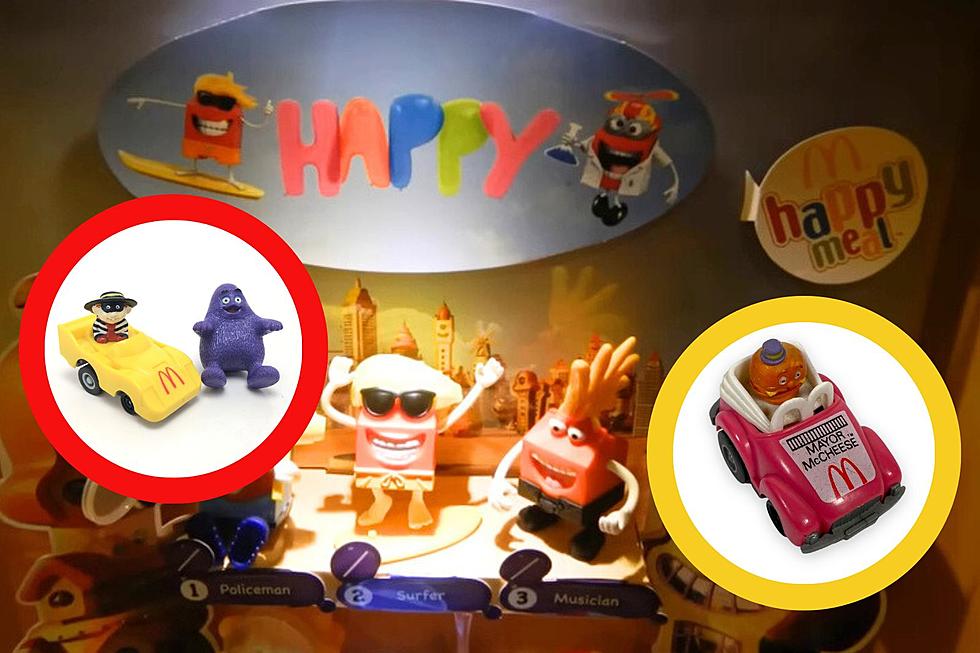 Nostalgic Delights: Exploring the All-Time Favorite Retro Happy Meal Toys
Photo: EBAY | YouTube
Admit it, the best part about going to McDonald's as a child was getting a Happy Meal. not for the food necessarily, but for those toys.
Of course, you can still get Happy Meal toys, but our kids will never have ones as cool as ours, am I right? Thanks to collectors on eBay you can probably find some retro Happy Meal toys from your childhood and most of them are pretty inexpensive.
A Little Happy Meal History
McDonald's introduced the Happy Meal concept in 1979 as a way to market their food to kids. Along with the meal, a small toy was included to make the experience more enjoyable for kids. I loved the Mac Tonight character!
Vintage 1980s McDonald's MAC TONIGHT Happy Meal Toys
The earliest Happy Meal toys were simple, usually made of plastic, and often tied to popular franchises or characters from movies, TV shows, or cartoons.
Vintage 1989 McDonalds Funny Fry Friends Fry Guys
Some of the early examples include toys based on characters like Ronald McDonald, Grimace, Hamburglar, and the Fry Guys. The McDonad's in Princeton, Indiana had a bunch of life-size characters around the building. So, I love seeing the classic McDonald's mascots.
 EBAY McDonald's Happy Meal Toys Garfield 1988
McDonald's has continued to partner with various franchises to create Happy Meal toys. Some notable examples include toys based on popular cartoons like "The Smurfs," "Transformers," "Teenage Mutant Ninja Turtles," "Hello Kitty," "Hot Wheels," "Barbie," "Super Mario," and "Pokémon," among many others.
Vintage 1988 McDonald's Happy Meal Transformers HOT CAKES Toy
Watch this unassuming HOT CAKES package turn into a Transformer!
KEEP READING: Check out these totally awesome '80s toys
Top 25 Toys From The 80's