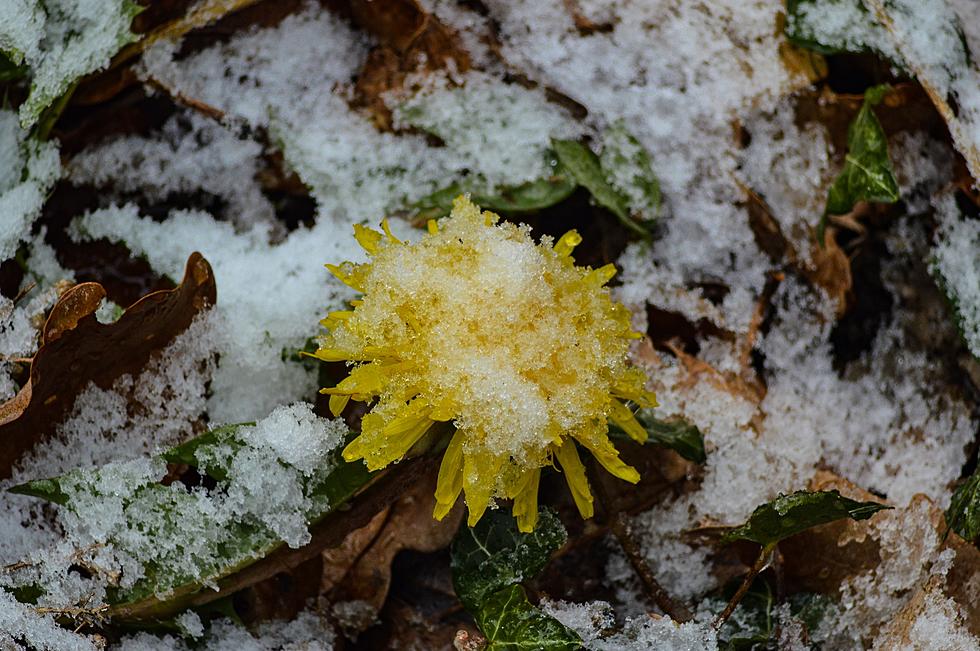 Oh Snow! Freeze Warning and Light Snow in the Forecast 4/21/21
anuja-mary-tilj-FoQx-_uxB10-unsplash (1)
As we approach the end of April, flowers and trees are starting to bloom. You've probably even mowed your grass a few times. Now, we get to prepare for an overnight freeze.
Usually, when the Meteorologists at Eyewitness News Your Weather Authority call for an 'Alert Day' in April, it means we could see strong storms. Of course, with our almost unpredictable Tri-State weather, this time the 'Alert Day' is for a freeze warning and a little bit of snow. Yes, we said SNOW!
Meteorologist Ron Rhodes says that we haven't seen accumulating snow in April since April 17, 2001. Evansville had .10 of an inch on that day. While we won't see enough snow to affect travel, the freezing temperatures will cause a problem for outdoor plants and gardens.
If you have potted plants bring them inside. You'll want to cover your larger outdoor plants with something made out of cotton. If you have an outdoor water feature like a fountain, it's a good idea to empty it before the cold air sets in tonight.
Tonight 4/20/21

Rain showers, mixing with snow after 10:00 P.M., then gradually ending. Widespread frost after 5:00 A.M. Low around 31. Northwest wind 9 to 16 mph, with gusts as high as 23 mph. The chance of precipitation is 90%. Little or no snow accumulation expected.
Wednesday 4/21/21

Widespread frost, mainly before 8:00 A.M.
SEE: Trapped Under Ice - The 2021 Ice Storm in Photos
SEE: The 2021 Tri-State Snow Storm in Photos
10 Must-Have Items To Keep In Your Car This Winter