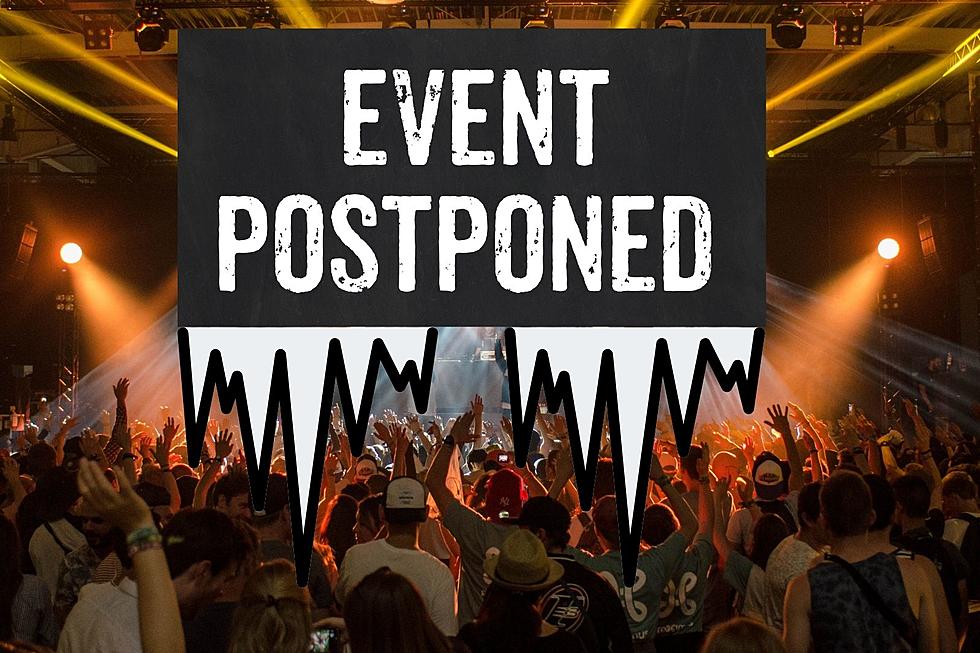 Kansas 'Point of No Return' Evansville, IN Victory Theatre Show Feb. 3 Postponed
CANVA
We are finally able to attend concerts with fewer COVID restrictions, and now mother nature is shutting down our fun.
Our friends at The Victory Theatre shared information from Kansas about their show planned for Thursday, February 3, 2022:
"Due to impending Winter Storms, this weekend's KANSAS concerts in Evansville, IN and Ashland, KY are being rescheduled.

The Evansville, IN concert originally scheduled for Thursday, February 3 will now take place on Saturday, June 11.

The Ashland, KY concert originally scheduled for Saturday, February 5, will now take place on Thursday, June 9.

Tickets purchased for the original dates will be honored for the new dates.
 As of February 2, 2022, at 8:30 PM, the Morgan Wallen concert also planned for Thursday night is still a go. He is set to kick off his
'Dangerous'
tour in Evansville, IN at
The Ford Center
. His entire crew has actually been in town all week.
Radio DJ Reacts to 14 Unpopular Music Opinions
Everyone is entitled to their opinion, no matter how popular or unpopular it might be, and others have the right to react to those opinions however they see fit. Here are my thoughts, both for and against a collection of listeners' opinions. What say you?
Things Not To Leave In Your Car When It's Freezing Outside
When the weather is below freezing (32 Degrees), some items that could be found in your vehicle could be potentially hazardous or not work anymore after being left out in the cold for that long.
TRI-STATE FOLKS ENJOYING THE SNOW 2021
We love the first big snow in Kentucky each year. Lots of folks get out and make the most of it and they share photos with us.