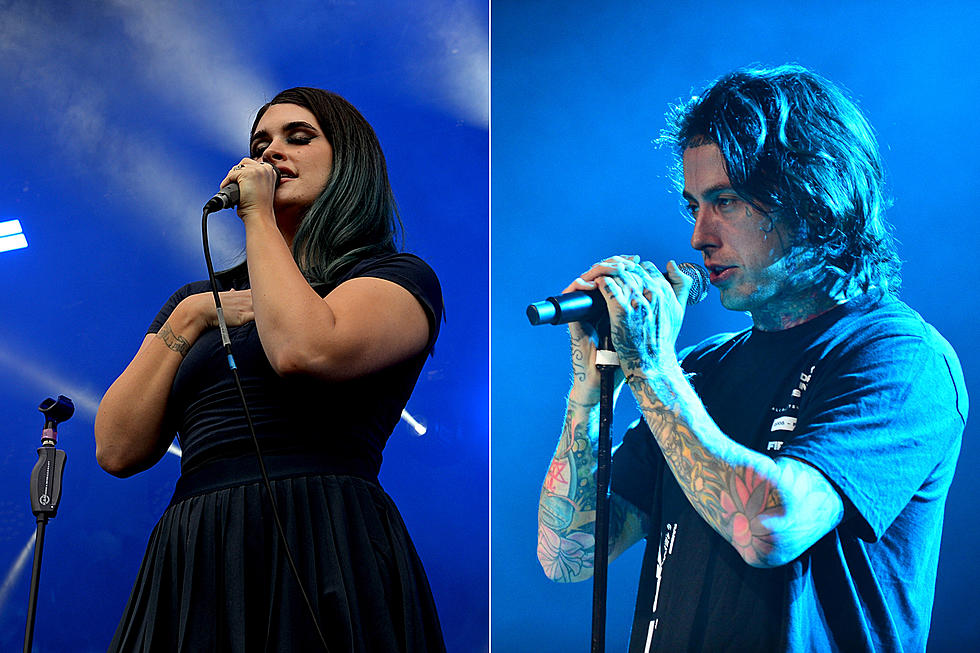 Ronnie Radke Responds to Spiritbox Dropping Off Falling in Reverse Tour, Replacement Named
Didier Messens/Redferns / Johnny Louis, Getty Images
Last week, Spiritbox made headlines when it was revealed that the band would be dropping off their scheduled tour dates with Falling in Reverse. The news came a few days after the band scrubbed mention of the tour off of their social media after facing backlash from fans over touring with one of rock's more polarizing figured, Ronnie Radke. After the announcement, Radke remained quiet on the band's exit from the tour, but did offer a response to a fan on Twitter about the situation on Monday (March 20).
Falling in Reverse had previously announced dates with Ice Nine Kills and a variety of other acts also taking part in segments of the trek. Among those was Spiritbox, who had signed on for six shows, but after fans expressed their displeasure with the group touring alongside Falling in Reverse, the band issued a brief statement that read, "We have withdrawn from the 6 shows we were scheduled to perform on the Popular Monstour."
In the aftermath, Falling in Reverse moved quickly to fill the void, with Our Last Night added to the lineup as revealed earlier this morning (March 20).
As for Radke, he did not comment on Spiritbox after they bowed out. Then, when a fan noted on Twitter, "I'm sure people assumed you were gonna talk trash about them for dropping off the tour. It ruins things for certain people because they wanted drama so bad," the Falling in Reverse singer responded, "Could never talk trash, Courtney and rest of them are so sweet, I feel sorry for them as some of their fans are awful."
READ MORE: Pandora Predicts Rising Rock Artists to Watch in 2023
The Falling in Reverse tour with Ice Nine Kills will go ahead as planned, with dates set to start on June 26 in Charleston, West Virginia. You can get tickets here. Spiritbox, meanwhile, have shows lined up for the spring and the summer in Australia, the U.S., the U.K. and Europe. See all the stops and get ticketing info here.
50 Best Rock + Metal Songs of 2022
Out of thousands of new rock and metal songs, these are 50 best.