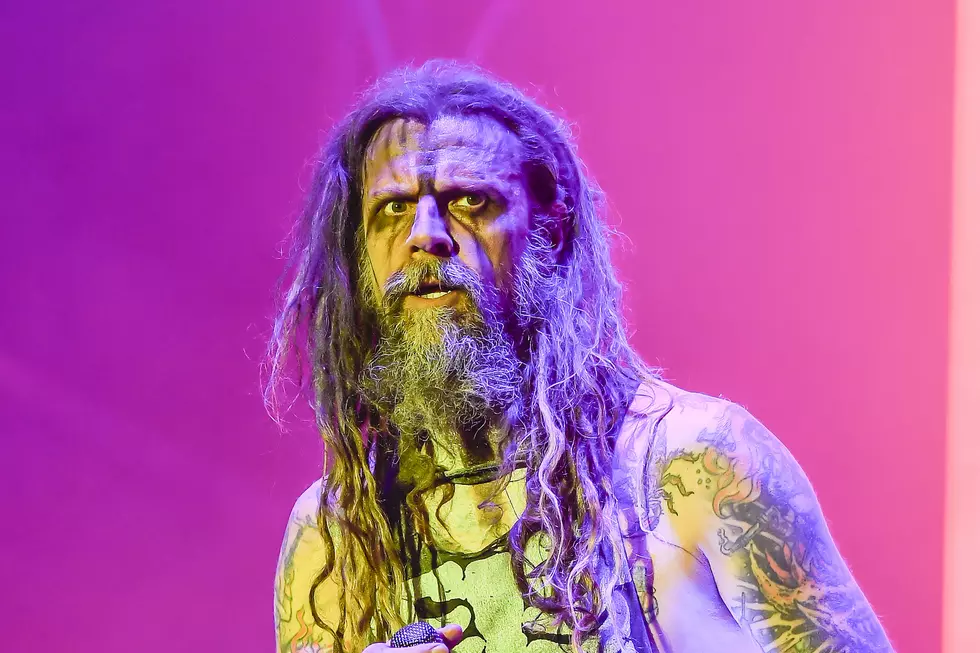 Rob Zombie Appears to Confirm That Classic Guitarist Mike Riggs Has Rejoined the Band Full Time
Steve Jennings, WireImage/Getty Images
After returning to the stage with Rob Zombie for the first time in nearly 20 years late last year, it appears classic guitarist Mike Riggs is here to stay in the wake of John 5 joining Motley Crue.
Three weeks before it was confirmed that John 5 (who joined in 2005) had indeed landed the role as Mick Mars' replacement in the veteran hair metal group, Riggs performed with Zombie at the Aftershock Festival in Sacramento, California on Oct. 6.
Fans have since wondered what this means for the future of Zombie's band and if Riggs was just filling the vacancy in an emergency-type situation or if this was going to be a more permanent solution. Now, in a recent social media post, the figurehead shared a live photo of himself, bassist Piggy D and Riggs, stating, "They're back from the dead and ready to party."
The post was accompanied by hashtags for each member of the band, as well as #returnofthelivingdead. Presumably, that last hashtag, with the mention of the word "return," indicates that Riggs will continue to sling riffs with Rob Zombie and co. moving forward.
Riggs' first stint in Rob Zombie lasted from 1997 through 2003, where he contributed to Zombie's only platinum records in the U.S. — 1998's Hellbilly Deluxe debut and 2001's The Sinister Urge.
During John 5's tenure, another five albums were released, the latest being 2021's The Lunar Injection Kool Aid Eclipse Conspiracy, which reached No. 9 on the Billboard 200.
11 Bands That Never Reunited With Their Classic Singer
Pour one out for these former vocalists.
17 Non-Singer Lineup Changes That Impacted Rock + Metal
Switching singers is one thing, but what about the rock and metal lineup changes that didn't involve a lead vocalist? Here are 17 specifically non-singer lineup changes that still reverberate today.