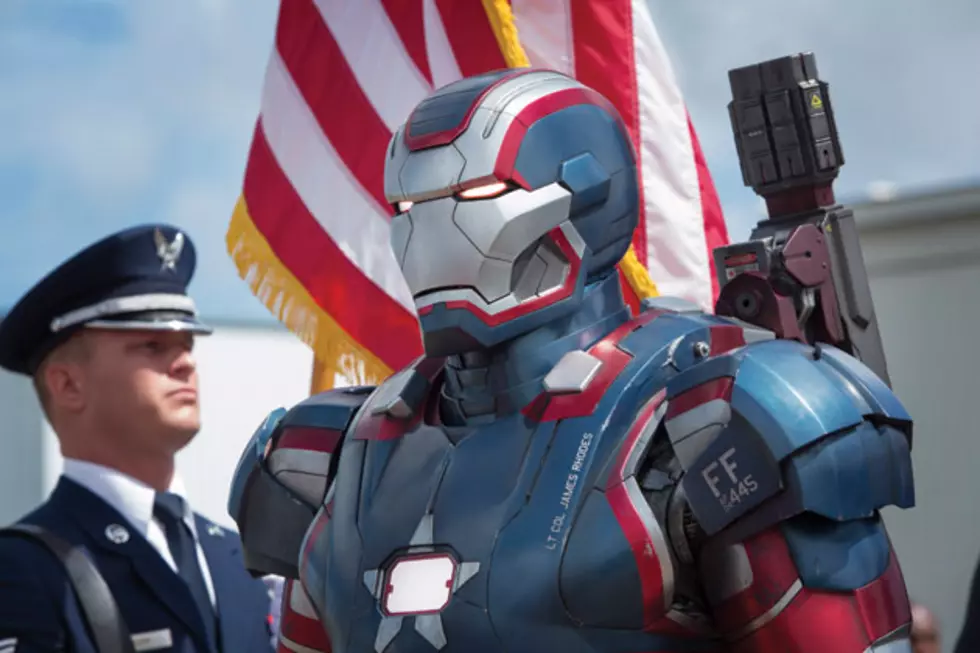 'Iron Man 3′ "Could Be the Last One," Says Don Cheadle
Marvel Studios
The 'Iron Man' movies did gangbusters at the box office -- the first one has a lifetime gross close to $600 million worldwide while the second one surpassed that mark -- and now 'Iron Man 3' is looking to make just as much if not more. However, will this be the last outing for Robert Downey Jr.'s Tony Stark and Don Cheadle's Rhodey? It "could be."
Downey has already made a buttload playing the billionaire playboy philanthropist in all the various installments, including 'The Avengers,' for which he made $50 million. But his contract is soon up with Marvel Studios and the question on whether or not he'll continue on with an 'Iron Man 4' is still up in the air.
Cheadle, in turn, while making the press rounds, spoke with Empire Magazine on the topic:
The door is always left open in these kinds of movies especially when they do as well as they have done. I know there was talk of making sure we did this one right, and if it worked it could be the last one. There's room for more to be done with these characters. We're getting to a sweet spot with Tony and Rhodey, anyway. Robert's really busy, he's just had a kid, and if he were to say I need a break for a second, I would not blame him.
Downey previously stated that he believes his first Tony performance was his best, and that he doesn't want to overstay his welcome. Also to keep in mind is the fact that his on-screen squeeze Gwyneth Paltrow's contract is also coming to an end. "When they signed us, they signed us for three," she said. "So that's it for the moment, but you never know."
We have to assume Marvel would try to work something out with these three, if not Downey alone, what with the impending 'The Avengers 2' on the horizon. Can you imagine a sequel to last summer's hit without the same cast?
Sorry if this comes as a blow to all you 'Iron Man' fans, but what do you all think? Should the franchise continue? Do you want to see the prime cast of Robert Downey Jr., Don Cheadle and Gwyneth Paltrow live on? Give us your thoughts in the comments.
Watch the Latest 'Iron Man 3' TV Spot