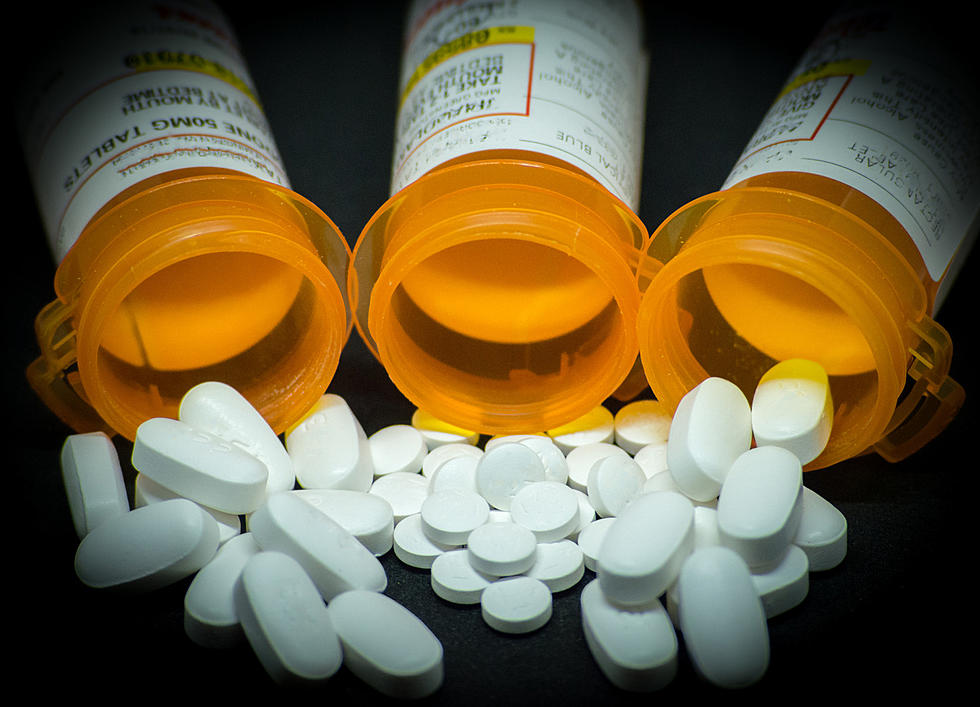 Indiana State Police Taking Unused Prescription Pills During National Drug Take Back Day This Saturday
Darwin Brandis
Sometime between now and this Saturday, open up your medicine cabinet and take a look around. I'd bet money there's at least one bottle of prescription medication that is well past its expiration date hiding in there somewhere that you never finished, and just kept moving out of the way to get to other things. It might be an antibiotic you were prescribed when you were sick but never finished taking because you felt better before all the pills were gone, or it could be something much stronger like a muscle relaxer or pain pill you were given due to an injury or surgical procedure. Whatever they are, you obviously don't need them anymore or you would have remembered they were in there in the first place. But, how do you get rid of them? You let the Indiana State Police do it for you, that's how.
What is National Drug Take Back Day?
The Evansville Post will once again take part in the Drug Enforcement Agency's (DEA) National Drug Take Back Day on Saturday, April 22nd (2023), giving you the chance to properly dispose of those prescriptions that have expired, you no longer need, or no longer want with no questions asked.
According to the DEA, the goal of the annual event is to help curb, and ideally, eliminate entirely, the theft, or accidental use, of prescription drugs that lead to abuse, and sometimes far more tragic situations like death. In the years since the program's inception, law enforcement agencies across the country have collected 8,318 Tons of unwanted or unused prescription drugs, 324 Tons of which were collected during the last take back in October 2022.
Where to Drop Off Your Unused Prescription Medication
Both pill and liquid prescriptions can be dropped off at the Indiana State Police post on Highway 41 North in northern Vanderburgh County (19411 Highway 41 North, to be exact) between 10:00 AM and 2:00 PM on Saturday. According to the ISP, "Vaping pens without batteries and vaping cartridges will also be taken." However, any and all needles will not.
Other Drop-Off Locations Available
If you can't make it to the State Police post for whatever reason, there will be other law enforcement agencies around the area set up at a variety of locations ready to take your medications during the same time frame. You can find the one closest to you on the DEA's Take Back Day website.
[Sources: Indiana State Police / DEA]
KEEP READING: See 25 natural ways to boost your immune system
Goosebumps and other bodily reactions, explained