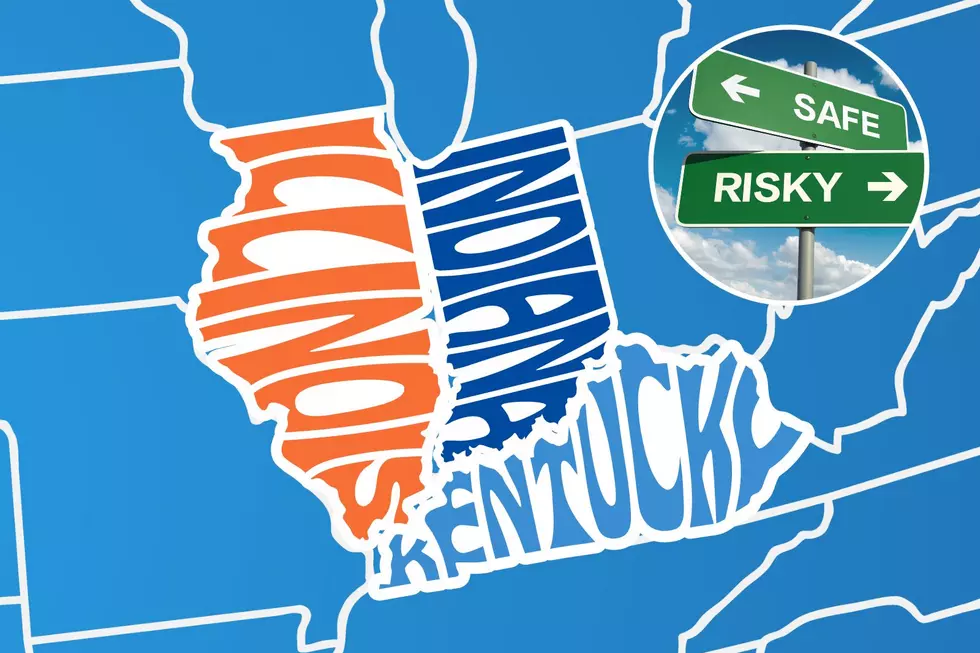 Where Do IN, IL, and KY Rank on the List of Most and Least Safe Cities in America?
Canva
I am almost 50 years old, and I don't remember there being this much violence when I was growing up. It's possible that there is more violence these days, but it's more likely that we just didn't hear about it as much back in the day, before the 24-hour news cycle became a thing, and before we had access to the entire world. Despite what I may or may not have heard about, I always felt safe growing up in Indianapolis - I felt safe when we moved to Greenfield, IN, and I have felt safe for the past (nearly) 30 years here in Evansville. Do you feel safe in your city? How safe is your city compared to the rest of the country?
What Determines How Safe a City Is?
Feeling safe is just that, a feeling - so how do you quantify something like that? Of course, there are crime rates and statistics to look at, but there are other factors that make a city more or less safe than others. The folks at WalletHub examined dozens of safety-related metrics and compiled a list of the Safest City in America for 2022.
The list includes the most populated cities in America (182 of them), comparing them across three main categories which each had several subcategories. Below are a few examples of each.
Home & Community Safety
Mass shootings
Sexual assaults/sexual offenders
Terrorist attacks
Number of law enforcement, firefighters, and EMT's
Drug-related deaths
Traffic-related deaths
Natural-Disaster Risk
Earthquake risk
Tornado risk
Hurricane risk
Financial Safety
Unemployment rate
Employment growth
Foreclosure rate
Poverty rate
The Most and Least Safe Cities
After doing all of their fancy-schmancy calculating and figuring, the report determined that Columbia, MD is the safest city in America. Conversely, the city that came in dead last - making it the least safe city in America - St. Louis, MO.
What About Indiana, Illinois, and Kentucky?
There are a handful of cities in the Tri-State that show up on the list, some are much safer than others.
Indiana
Fort Wayne, IN comes in at a very respectable #36, making it the highest-ranking Tri-State city on the list. Indianapolis, however, is ranked at #151, making it the least safe city in the Tri-State.
Illinois
Aurora, IL is not only the home of Wayne's World but it is also ranked as the #37 safest city in America. It should be no surprise that Chicago is on the list, and it should be no surprise that it is towards the bottom at #133.
Kentucky
The bluegrass state is represented twice on this list too, unfortunately, both cities landed on the "less safe" portion of the list, with Louisville at #124, and Lexington at #146.
You can see the rest of the report HERE or you can check out the interactive map below.
28 Popular and Obscure Songs With 'Indiana' in Their Lyrics
Illinois Town Will Make You Feel Like You are in the Movie HONEY, I SHRUNK THE KIDS
Remember the 80s classic "Honey, I Shrunk the Kids"? What's it like to feel like a tiny ant looking up at the giant world around you? There's a small town only two hours from the tri-state that is home to over 20 giant items. Being surrounded by them definitely gives you the perspective of an itty bitty bug.
Lacey Marsh and her family visited the small town during spring break this year and shared her photos with us. She said, "It's a really neat place! And people were very friendly."