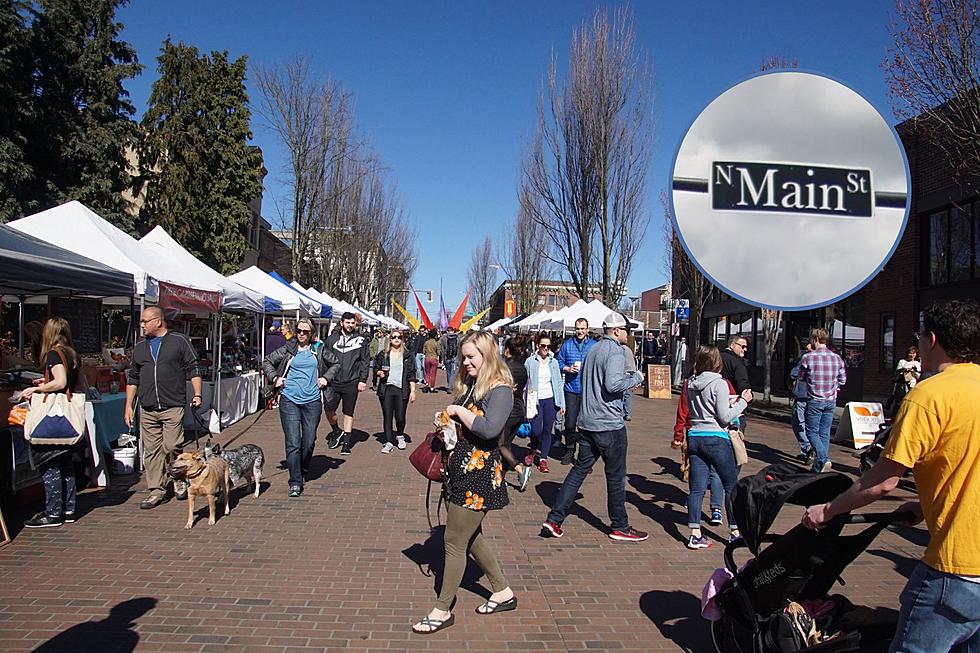 Market on Main Returning to Downtown Henderson on May 20th
Canva / Google Maps
Warmer weather is back in the Tri-State and here to stay for the foreseeable future as Spring is in full swing and summer is just around the corner which means many of our favorite outdoor events and activities are also starting to announce their returns. That includes the Henderson Chamber of Commerce which recently announced its annual Market on Main will make its return to downtown Henderson on Saturday, May 20th.
Like most farmer's markets and bazaars, Market on Main will feature several local vendors selling a wide variety of homemade products including, antiques, jewelry, pet accessories, house plants, sweet treats, and more.
The event runs from 10:00 AM until 3:00 PM on Main Stree (obviously) between Washington Street and First Streets and will also feature local food trucks, as well as something you don't usually find at an event like this (not one that I've been to anyway), a beer and wine garden hosted by Henderson Brewing Co. and Boucherie Winery. Of course, you'll need to be 21 or over to enjoy what those two businesses have to offer, so make sure you bring your photo ID with you.
You'll also want to make sure you get there early as the first 200 guests will receive a free reusable shopping bag courtesy of Field & Main Bank.
The event will wrap up just in time for you to spend a couple of hours checking out the other businesses and restaurants downtown Henderson has to offer before the second annual Summerfest kicks off at 5:00 PM at the intersection of Water and 2nd Streets. That event will feature food trucks, a beer garden, and kid's activities with live music from Cynthia Murray & The End Times, Xanderwolf, and headliners SNAKE OIL beginning at 6:00 PM. Admission to Summerfest is free.
[Source: Henderson Chamber of Commerce]
10 Crazy Interesting Facts About Henderson, KY
I've lived in the tri-state area all my life but have never really spent a lot of time in Henderson, KY. So,
Henderson Kentucky Oddities Shop: Corkscrew Curiosities Sells Things That Will Make Your Mother Uncomfortable
Corkscrew Curiosities, located in Henderson, Kentucky sells all of the weird things from the nostalgic to the macabre.