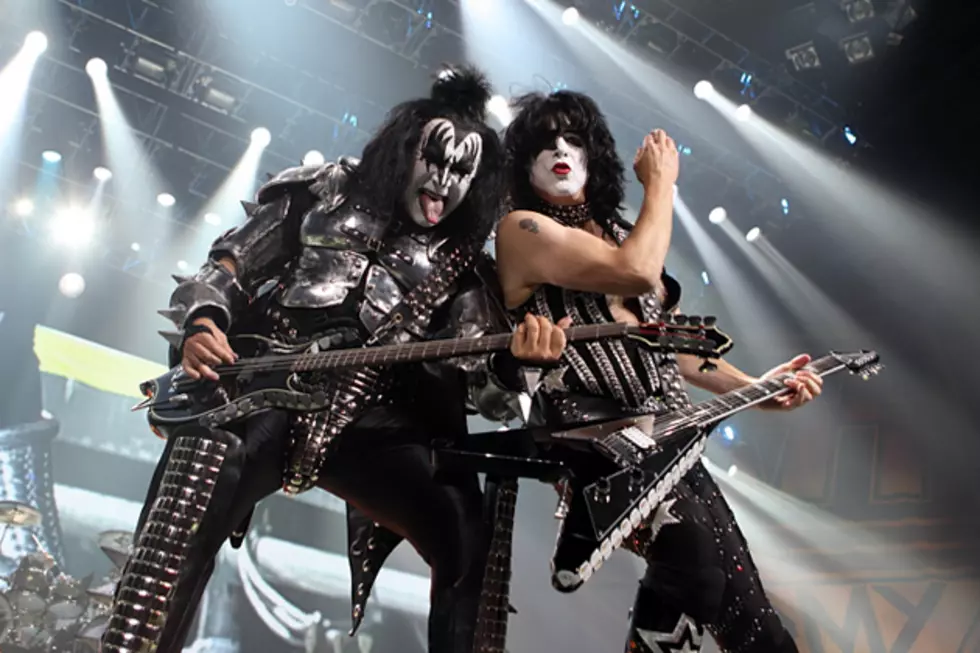 Gene Simmons Not Ruling Out Reunion With Ace Frehley + Peter Criss for Kiss Rock Hall Induction
Mary Ouellette, SheWillShootYou.com
It's been a long time coming but rock royalty Kiss will finally be inducted into the Rock and Roll Hall of Fame. Kiss will join the 2014 class of inductees that includes Nirvana, Hall and Oates, Peter Gabriel and others, and since the announcement, questions have started to swirl regarding the status of former bandmates Peter Criss and Ace Frehley and how they will fit into the festivities, if at all.
Kiss bassist Gene Simmons spoke to Rolling Stone shortly after the news and covered everything from possible reunions to what lineup fans can expect to see inducted. When asked if Kiss would be open to playing with Criss and Frehley at the induction ceremony, Simmons simply answered, "Sure, why not?"
When pressed about past responses indicating he never wanted to play with either former member again, Simmons clarified, explaining, "That was for a tour. But they were equally important in the formation of the band." He continued, saying, "When you have kids with your first wife, you give kudos. The fact you got remarried doesn't delete or minimize the important. Hey, 'You have gave birth to this thing, Kiss, with Ace, Peter, Paul and Gene.'"
Be that as it may, fans and media alike seem to believe there is still plenty of bad blood between the current and former bandmates but Simmons denies that. "There's never been bad blood. I love them as people," Simmons said. "I just hate drugs and alcohol. I don't care if you are Mötley [Crüe] or Springsteen. If you don't have the balls to get on the stage straight, it's an insult to the fans and the band members."
The Kiss army would probably find it equally insulting if Frehley and Criss were left out of the honors so sounds like Simmons understands the importance of their inclusion to fans. As for any future tour with the estranged members though, Simmons said that is definitely not in the cards.