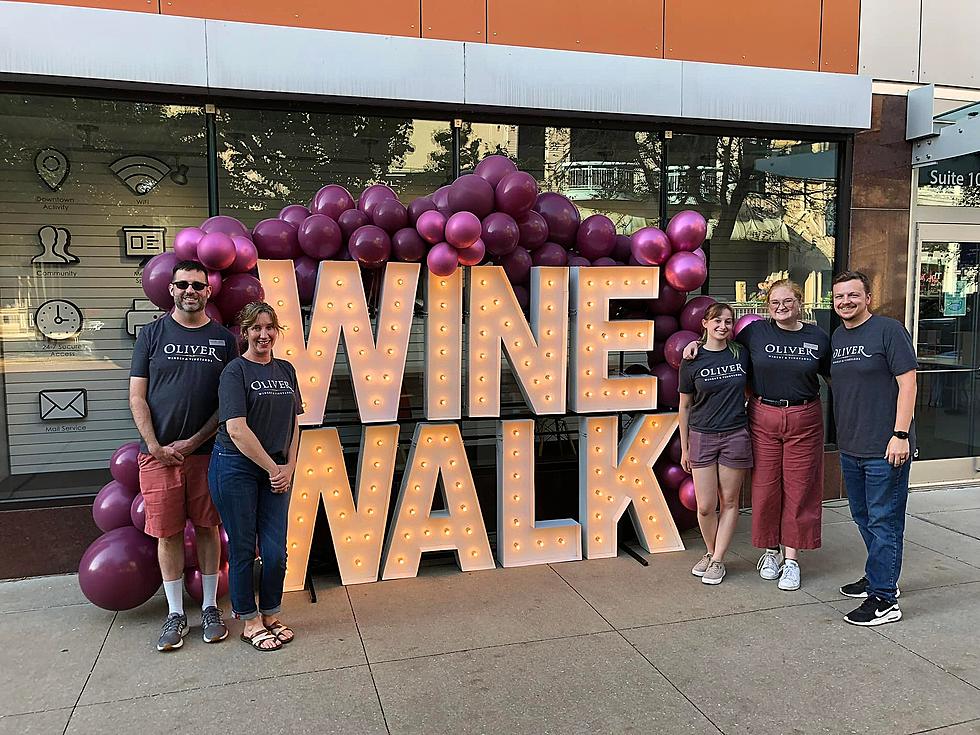 Join the Fun at the 2023 Downtown Evansville Spring Wine Walk: Sip, Shop, and Savor
oliver winery
Spring is here, and it is the perfect time to drink wine, do a little shopping, drink some more wine, eat a nice dinner, and wash it down with wine. If only there was a special night planned for you with all of those activities and more.
Well, you are in luck because Friday night the wine will be pouring, and the shops will be open in Downtown Evansville, Indiana. Oliver Winery is back as the exclusive partner for the Spring Wine Walk.
• Relax with a chair massage from Be Pampered Massage Services - ($1 a minute with a 5-minute minimum - cash & credit card accepted)
• Enjoy live music from DJ Beamz, Loops and Rhythms, and Kelsey Georgesen
• Pose at the photo stations
If you are not drinking, a ticket is not needed.
Friday, April 28, 2023, 5:30 PM-8:30 PM
Registration will take place on the 300 Block of Main Street in front of the Innovation Pointe Building (318 Main Street). Guests 21 and Older, please. Valid ID will be required for attendees.
Wine samples will be poured in two tents on the 200 and 300 Blocks of Main Street.
New and Improved
Our friends with the Downtown Evansville Economic District put on a lot of amazing events throughout the year. They really do listen to your feedback and do their best to ensure that everyone has a great time.
Since last year's Spring Wine Walk we've made many changes to reduce wait times, including: adding a second wine tent, doubling the number of bartenders serving wine, and tripling our number of volunteers to get you checked in quicker. We promise you will move through the lines much quicker in 2023!
• Event Admission - $15 per person - includes commemorative tumbler and 2 tickets for (2) 4 oz. wine pours
• Admission at the event - $25 per person - includes a commemorative tumbler and 2 tickets for (2) 4 oz. wine pours
• Additional drink tickets will be sold for $5 each at the registration area 
DOWNTOWN EVANSVILLE SPRING WINE WALK TICKETS
Evansville Area New Food Truck Guide 2023
This list contains the 2023 up-and-coming food trucks in Southern Indiana.
The Definitive Evansville Area Food Truck Guide
We are very lucky to have such a wide variety of food trucks serving the Evansville area. This list contains the majority of the food trucks that we love.