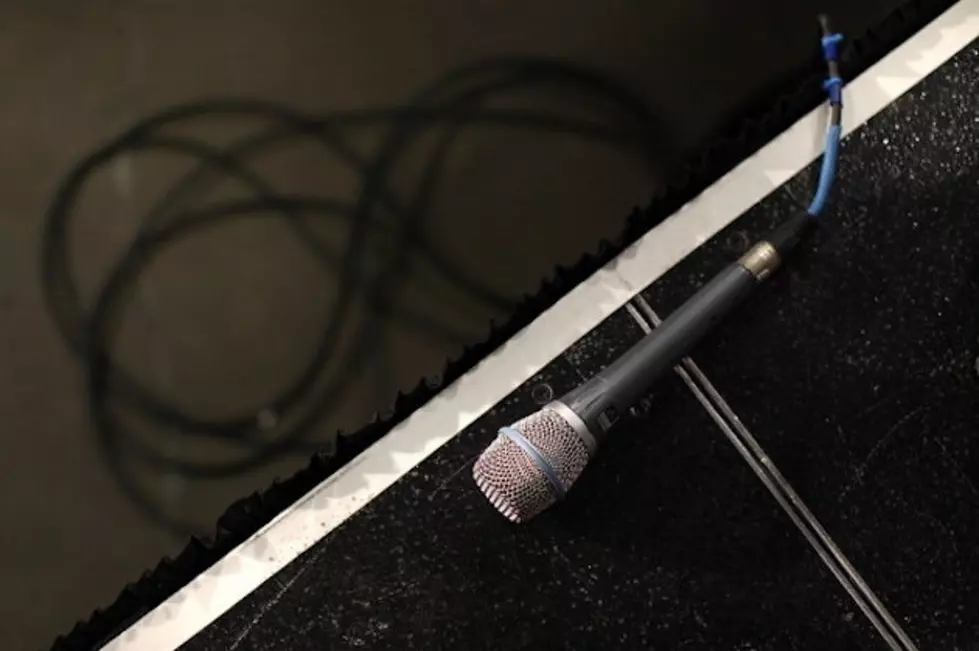 Brandon K's Favorite Frontmen: Part 2 (NSFW)
Getty Images
Here's the second edition of more badass frontmen...in my opinion. I know all you Nickelback fans, chicks and old ladies like my mom will totally agree with me.
Nothingface is in my top five favorite bands of all time. One of the major reasons is their lead singer, Matt Holt, which lends to the bands unique sound. His vocal style is harsh then on a dime, he sings and it sounds awesome. I'm usually not a fan of singing in metal music, but Matt Holt was one of the best. The band has been broken up since 2009; I go to the local wishing well often and flip a penny hoping they'll get back together and shred again. I'd pay $500 to see these guys live. And for the record, "Murder is Masturbation" is my favorite song.
Peter Steele (Type O Negative)
Rest in peace, dark prince. Peter died of an aortic aneurysm in 2010. I remember when I heard the terrible news, I felt like puking, like Mike Tyson had just combination punched me in the guts. There is no other band that sounds like Type O and no other front man that  was like Peter Steele. He was towering and gothic with a deep, booming voice. He used a chain for a guitar strap like a f*cking vampire boss. Peter Steele cannot be replaced. When he died, so did the band. No strip club is worth it's salt unless you hear at least one Type O song being played. Tip that chick extra if she's grinding the pole to Peter Steele, because she knows what's up.
Henry Rollins (Rollins Band, Black Flag)
Henry Rollins is one of the craziest, most intelligent front men around. He literally does it just about all---acting, spoken word, author, comedian, musician and so forth. I've not listened to much of his Black Flag work, but I'm a big fan of Rollins Band. Henry is one intense dude. He's got a crazy stage presence and he always goes 100 percent.
Phillip H. Anselmo (Pantera, Superjoint Ritual)
I know, I know, he has other projects besides Pantera and Superjoint Ritual. But those are the two most badass and the ones I care about. The first Superjoint was badass and the second was still badass but sounded like it was recorded to a Memorex tape in a garage with a boombox. I still bought it. And pretty much everything Pantera (sans glam) is the shit. Speaking of shit, Phil has been through it. He's led a hard life, using drugs and reportedly dying of a heroin overdose when he went into cardiac arrest after a show in 1996. He was revived (duh) and kicked all the junk in 2005 so he could have back surgery and repair the mess inside. It really sucks Pantera will never be given the chance to reunite after some douche bag went onstage at a Damageplan concert and shot and killed Dimebag Darrell among others. An all time classic band that will forever remain one of the heaviest. Phil's growling voice was the cherry on top of the band's heavy and devastating sound.