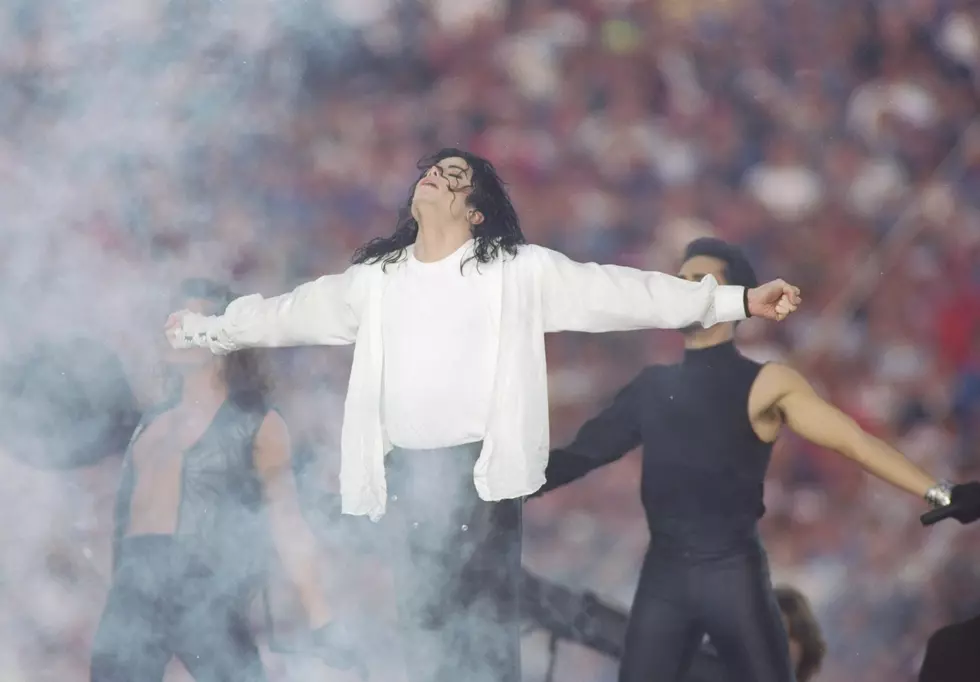 5 Best Michael Jackson Rock Covers
Getty Images
Since today would have been the King of Pop's 60th Birthday, let's celebrate by appreciating how well his songs translated to the rock world as well.
Aug 28th, 2018 would have been Michael Jackson's 60th birthday. And while the man (the myth, the legend) was known for being a Top 40 God, his songs rock hard too.
So here are some of the best rock covers of Micheal's songs:
5. Fall Out Boy - Beat It
Yes, they're Fall Out Boy. They're not rock. They're more punk and emo than anything. But I really appreciate John Mayer's guitar solo, and the effort they took to put a little bit of every MJ music video into this one.
4. Three Days Grace - Give In to Me
3. Saliva - They Don't Care About Us
2. Alien Ant Farm - Smooth Criminal
And a tie for first, because I just love this song, and both bands did such a great job.
1. Evanescence - Dirty Diana
1. Shaman's Harvest - Dirty Diana
Special Mention: Metallica did include a small guitar riff of "Beat It" in their epic cover medley they performed on the 2003 MTV VMA's