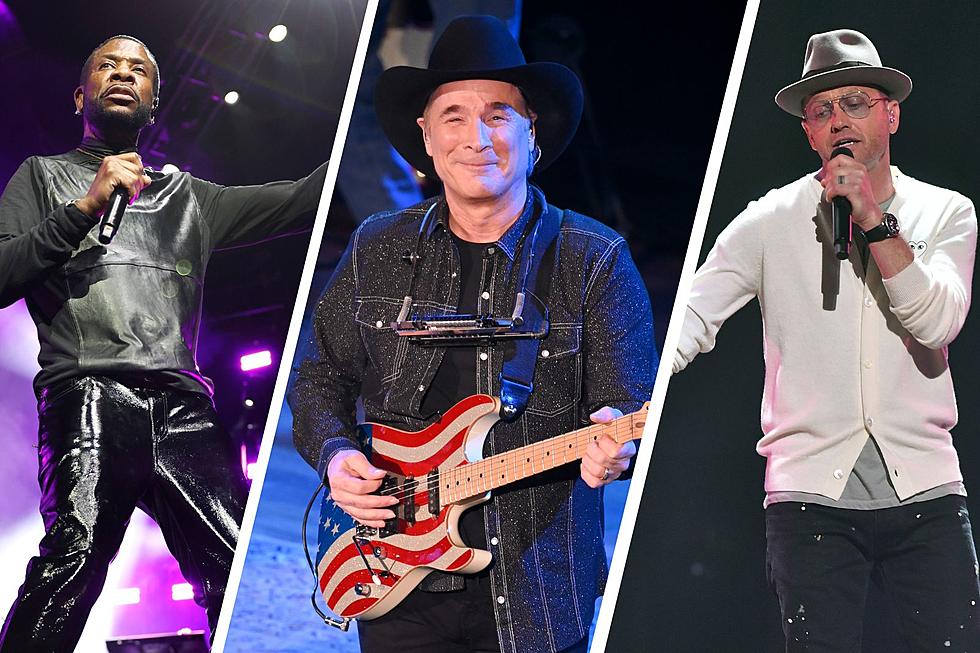 Indiana State Fair Announces First Six Free Stage Concerts for 2023
Getty Images
There are a few things that Indiana is known for - things like basketball, farming, the Indianapolis 500, and breaded tenderloins. It's fitting, then, that two of those things have been incorporated into the 2023 Indiana State Fair. This year's theme is "The State That Grew The Game."
The 2023 fair runs from Friday, July 28th through Sunday, August 20th at the Indiana State Fairgrounds. Along with all of the yummy food, rides, food, exhibits, and food, there is a bunch of great entertainment to see. I'm talking about entertainment that people would gladly pay a bunch of money to see, except at the Indiana State Fair, it's free.
Hoosier Lottery Free Stage
Your paid admission into the Indiana State Fair allows you to see some really amazing musicians. This year's lineup (which will continue to grow over the coming weeks)  is already really impressive. Keep scrolling to see the first six acts announced for this year's fair.
Clint Black | Friday, July 28 (opening day)
This country music icon has sold over 20 million records, earned 22 #1 career singles, received nearly two dozen gold and platinum awards (U.S. and Canada), a Grammy Award, numerous CMA, ACM, and American Music Awards, and has been honored with a star on the Hollywood Walk of Fame. It should go without saying that this is one show you don't want to miss.
Peppa Pig Live! Peppa Pig's Adventure | Sunday, July 30
Come join Peppa on an exciting camping trip in the woods with George and her school friends, including Pedro Pony, Suzy Sheep and Gerald Giraffe. With lunch boxes packed and Daddy Pig driving the bus, Peppa and friends are excited about their outdoor adventure, full of singing, dancing, games and surprises. Little piggies everywhere will love this 60-minute live musical experience!
Keith Sweat | Wednesday, August 2
Keith Sweat has one of the most unique and memorable voices in R&B history - a voice he has used to sell millions of albums over the years. Fans are sure to remember his hits "I Want Her," "Make It Last Forever," "Make You Sweat," and "Twisted."
TobyMac | Sunday, August 6
It's tough to think of a bigger or more successful contemporary Christian musician than TobyMac. From his time with DC Talk and then as a solo artist, TobyMac has sold more than 16 million units and won a whopping seven GRAMMY® Awards. This will be, without a doubt, a high-energy, uplifting concert experience.
THE TAYLOR PARTY: TAYLOR SWIFT NIGHT | Saturday, August 12
You better rest up before you come to this Taylor Swift Inspired Dance Party. Prepare to be surrounded by Swifties, singing and dancing through all of her iconic eras.
Buddy Guy: Damn Right Farewell | Friday, August 18
Don't you dare let his age fool you, 86-year-old Buddy Guy can still bring it like no other. You can't talk about the most influential blues musicians and NOT mention Buddy Guy. Some of his many accolades include winning 8 GRAMMY Awards, a 2015 Lifetime Achievement GRAMMY Award, and 38 Blues Music Awards (the most any artist has received).
Visit IndianaStateFair.com for more info on these shows and all other aspects of this year's fair.
28 Popular and Obscure Songs With 'Indiana' in Their Lyrics
38 Celebrities Who Were Born in Indiana
There are a bunch of famous folks that everyone knows were born in Indiana, but there are even more that you didn't know about. Most of this list is arranged in alphabetical order, except for the handful of celebrities born in our neck of the woods here in southern Indiana. I gotta give them a little preferential treatment.