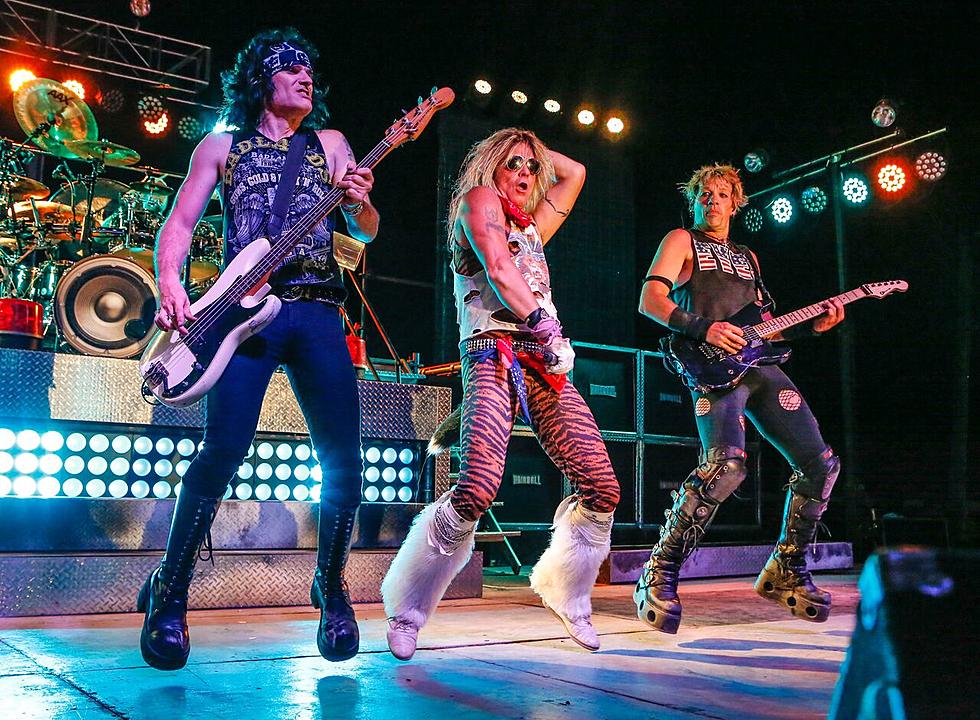 Win Tickets to Hairball & Check Out Kat's 10 Favorite Hair Band Songs
Hairball
HAIRBALL – A BOMBTASTIC CELEBRATION OF ARENA ROCK will be live at the Beaver Dam Amphitheater on Saturday, May 29, 2021. Tickets for HAIRBALL are on sale now online but we have got your chance to win tickets all week long. Just hang out with Kat from 10am - 3pm and be listening for your cue to be caller #9 to score a pair of ticket to see Hairball live! You can also keep scrolling for an opportunity to enter to win through the GBF mobile app. If you love the 80s, you don't want to miss this epic night!
Before you head out to the show, here are some things you need to know about the show and venue:
Doors typically open an hour and a half before showtime
If you have General Admission or Upper Lawn tickets, there are no seats in this area. You are, however, allowed to bring in a small lawn chair to use.
If you want to purchase tickets in the Lower Arena Pod Seating, you do have to purchase all four seats in the pod.
All shows at the Beaver Dam Amphitheater are rain or shine
They do not allow smoking or vaping on the venue property with the exception of two marked areas
They do sell concessions including food as well as alcoholic and non-alcoholic beverages and outside food, drinks, or coolers are not allowed.
If you think you may want to have cash on hand, get it before you go. There is no ATM on site but they do accept credit and debit cards.
To help get you excited, I've compiled a list of 10 of my favorite Hair Band Songs. When I heard HAIRBALL was heading to Beaver Dam, I grabbed my curling iron and my hairspray, and then I realized that I was probably overdoing it, so I sat down the can of Aqua Net and came up with a list of my 10 favorite hairband songs. These are in no particular order, as I think they are all fabulous and I hope you enjoy them! After you check out my Top 10, be sure you enter for the chance to see Hairball live at the Beaver Dam Amphitheater!
10 Best Hair Band Songs
Put down that can of Aqua Net and check out this list of our 10 favorite hairband songs from the decade of decadence.
What did I miss? What would you put on your top 10? Don't miss HAIRBALL – A BOMBTASTIC CELEBRATION OF ARENA ROCK  live at the Beaver Dam Amphetheater Saturday, May 29, 2021. Get tickets now. And enter to win tickets now
The 40 Best Cover Songs by Rock Bands
LOOK: The Evolution of Slipknot's Terrifying Masks Throughout The Years
KEEP READING: See the richest person in every state