Born and raised right here in the Tri-State, I am happy to call Evansville my home! From flute toting band geek in high school to life in headphones as a radio DJ, my love of music has been an integral part of my life. I've been a part of the Evansville airwaves since 2005, and my love of music has brought me the opportunity to be a part of so many peoples' lives through my career in radio. During that time I have had the pleasure of meeting so many wonderful people
Follow Me
Dee Snider hosts The House of Hair bringing you the best of hair metal straight from eighties! So, get your stonewashed jeans ready, your hair all frizzed up hairspray and get your eyeliner ready because Sunday nights are gonna rock!
Get your all important NASCAR fix every Sunday morning from 9am-11am with RACING ROCKS hosted by Riki Rachtman. Get the scoop on what's happening in the world of NASCAR and hear a whole assload of GBF Rock.
In 1983, Bob Kevoian & Tom Griswold created The Bob & Tom Show at their flagship station WFBQ-FM in Indianapolis. The Bob & Tom Show is one of the longest running and highest rated morning shows in America and is nationally syndicated by Premiere Radio Networks on more than 150 stations.
The Bob & Tom Show is one of the most honored programs in the radio industry. To date, the program has won seven Billboard awards for "Local Air Personality of the Year;" five Marconi awards – three for "Large Market Personality of the Year" and two for "Network/Syndicated Personality of the Year;" 10 Radio & Records awards and two National Chairman's Citation Awards from the Leukemia Society of America.
My name is T Rav and I rock your Saturdays on 103GBF. If you're asking yourself, "Doesn't T Rav also mean 'Toasted Ravioli'", you are correct. Thanks for enforcing yet another Italian stereotype. Things I enjoy include camping and weekends on the river. Basically anything to escape civilization, the sort of set up you'd see in an episode of "I Shouldn't Be Alive". My favorite TV shows include "The Walking Dead", "Family Guy", "Parks and Recreation", and "South Park"
Follow Me
I've always had mad passion for rock but had to pay my dues early in my career and got my start at an oldies radio station. After knocking out a couple of stations along my rock journey, I ended up at Banana 101.5 in Flint, Michigan in 2001. Now I have the ultimate gig as co-host of Loudwire Nights with Full Metal Jackie on radio stations around the country. Those that know me, know that I'm an extremely laid back person that loves to attend concerts and throw a few back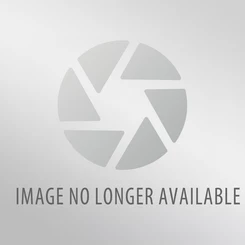 If this was Tinder, I'd just put up a picture and be done with it. But since this is a bio, here's a little about me: I'm obsessed with rock music, pizza, my dog, my pj's and a particular type of adult cinema. I love a good rock concert not just because of the kick ass music, the sense of community and the permanent damage to my hearing, but also because I get to wear clothes I would never wear in front of my dad. I'm a Cuban that moved to Miami when I was two and I definitely did not arrive via private jet…
I am actually an Evansville transplant…although at this point I have lived in Evansville longer than I have lived anywhere else. So what does that make me? Hmmm. I was born and raised on the east side of Indianapolis. I came to Evansville in 1993 to start my college career at the University of Southern Indiana. After a few semesters I found myself in the communications department and working at the college radio station. The rest, I reckon, is history
I was born and raised in Evansville; a 1983 Bosse High grad. My first radio job was in 1982. It was a part-time gig and I was the ripe old age of 17. After about four years of part-time work in the Evansville market, I left radio and Indiana to work in Wisconsin only to return to both eight years later. I was the voice of the Evansville Bluecats (Evansville's Indoor Football Team) from 2003 until they folded in 2007, and have broadcasted high school football games with my co-host Ryan O'bryan since 2010
My name is Chynna. I'm kind of awesome. (Or so I've been falsely led to believe by my peers.) I'm a comic book nerd with a weakness for 80s power ballads and the Beastie Boys (they're like my musical Kryptonite). My mother wore so much Aquanet and burned through so many Bryan Adams cassette tapes in the 80s that by the time I popped out of her in 1991 I was wearing a "Frankie Says Relax" T-shirt clutching a Trapper Keeper filled with John Hughes movie quotes