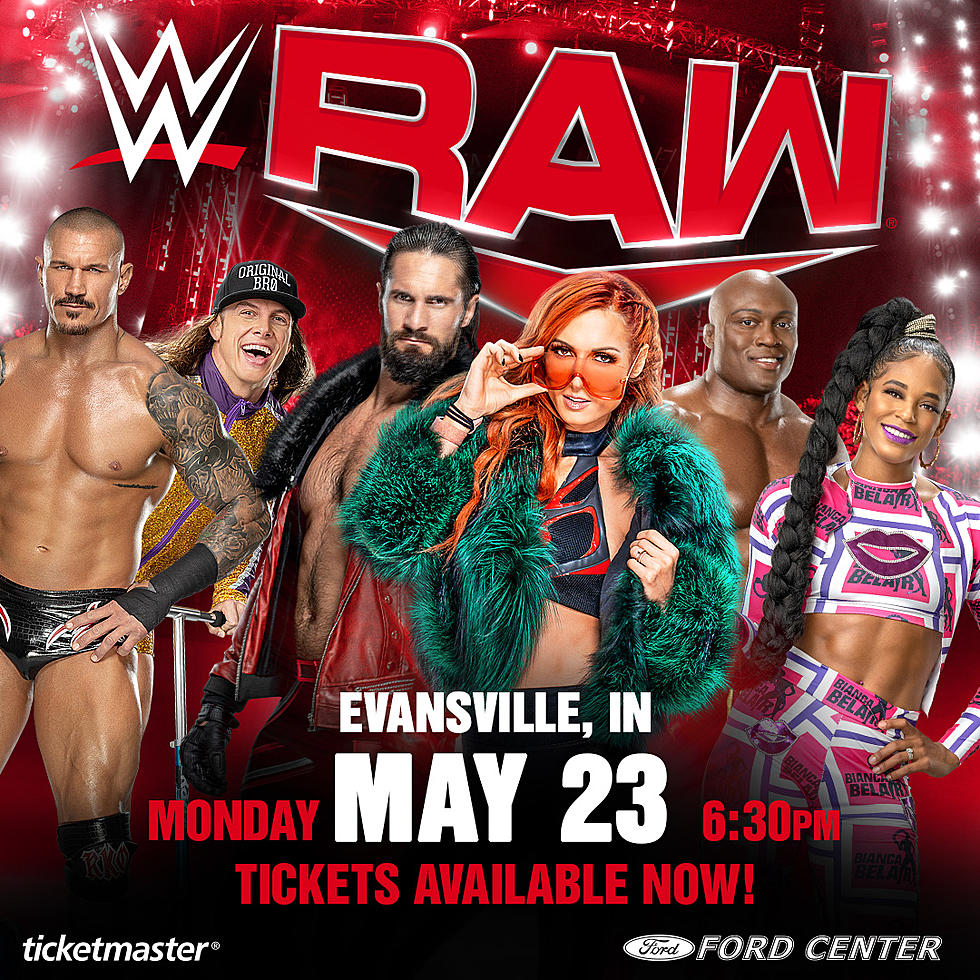 Kat Mykals Interviews Sonya Deville Ahead of Monday Raw at Ford Center in Evansville IN
WWE
For the first time in five years, WWE Monday Night Raw returns to Evansville, Indiana's Ford Center, and Kat Mykals had the chance to talk with Sonya Deville ahead of the show. Keep scrolling to hear the full interview.
WWE Monday Night Raw in the River City
There is no doubt that there will be plenty of action inside the rings as your favorite WWE Superstars make their return to the River City on Monday, May 23, 2022, beginning at 6:30 pm and for the first time, WWE will broadcast RAW live from Ford Center on USA Network.
Your Favorite Superstars Will Be There
While the night's lineup could certainly change between now and the show, May 23rd, the following WWE Superstars are currently on the evening's roster:
Sonya Deville
Becky Lynch
Bobby Lashley
Bianca Belair
Seth Rollins
Randy Orton
AJ Styles
Kevin Owens
Finn Balor
Liv Morgan, and more
Buy Tickets Now
Tickets for Monday Night Raw at Ford Center start at just $20 and can be purchased at Ford Center Box Office and through Ticketmaster.com.
Kat Talks with Sonya Deville
I had the chance to chat with Sonya this week after her loss to Alexa Bliss. We talked about how she has been relieved of her duties as a WWE official, the match with Ronda Rousey, and more. Listen to the full interview in the player below.
More Events at Ford Center
There are plenty of exciting events coming to Evansville's Ford Center, including our next Damn Loud Rock Show!
11 Evansville Area Restaurants Offering The Best Bang for Your Buck
Yelp
is a useful tool to read user reviews and see what our local restaurants have to offer. Let's take a tasty look into the top 11 locally-owned restaurants that won't break the bank.
Top Evansville Restaurants According to Yelp
Here's the Evansville restaurants that were rated highly on Yelp.