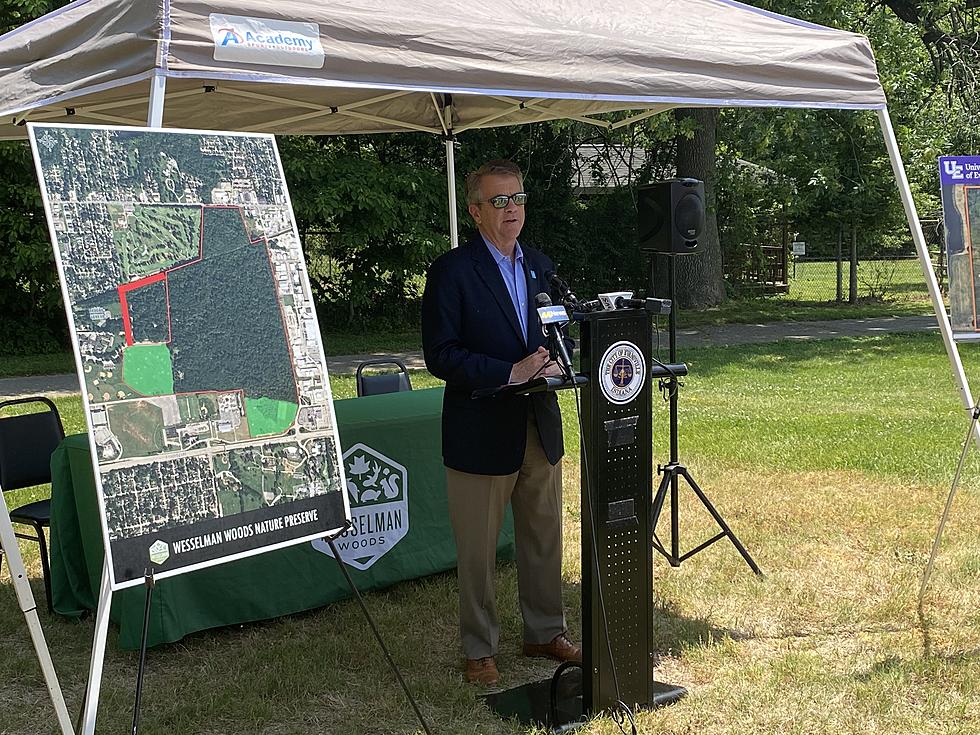 Wesselman Woods in Evansville is Expanding
Ryan O'bryan
If you have ever asked yourself, "I wonder where I can find the largest urban old-growth forest in the United States," you might be surprised to learn it's right here in Evansville, IN!
Wesselman Woods Nature Preserve, located in the heart of Evansville, is a State Nature Preserve owned by the City of Evansville and operated by the non-profit Wesselman Nature Society. With trees over 400 years old, the 220-acre National Natural Landmark is home to various plants and animals.
It was announced today in a press conference that Wesselman Woods is expanding. The first land acquisition is the adjoining former Par 3 golf course and the 16-acre forested middle section of Wesselman Park. It is a gift from the City of Evansville and will become new forest growth, wetlands, and meadowland. The second land acquisition was a recent purchase from the University of Evansville. The 42 acres that run along Division Street adjacent to the nature preserve will soon become new-growth forests giving researchers an opportunity to study a new-growth forest alongside an old-growth forest.
Wesselman Woods Executive Director Zach Garcia stated in a press release, "With the addition of the former Par 3 golf course, the plot of land in Wesselman Park, and the UE land, there's a huge opportunity for this Committee to help us expand the environmental and ecological integrity and legacy of Wesselman Woods. The timing was perfect to make this deal. The University of Evansville, the City of Evansville, and Wesselman Woods are pushing for quality-of-life strategies – with this in mind, the ecological and environmental impact of this deal will benefit everyone. This is a symbiotic and positive resolution."
LOOK: Highest-rated free things to do in Indiana, according to Tripadvisor
Stacker
compiled a list of the highest rated free things to do in Indiana from
Tripadvisor
.