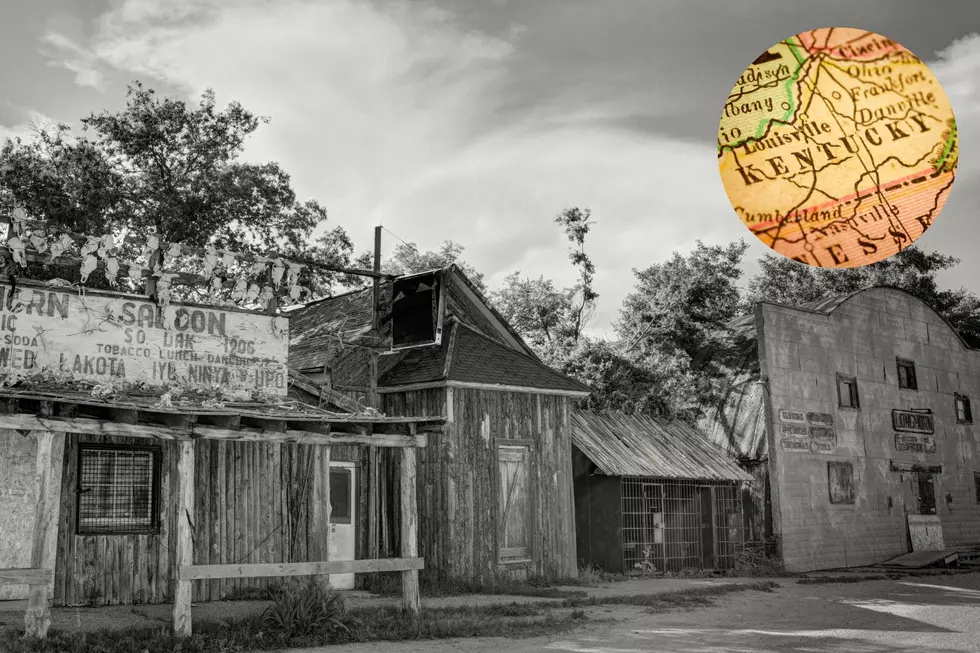 Visit These 20 Creepy Kentucky Ghost Towns for a Halloween Road Trip
CANVA
Have you ever visited a real-life Ghost Town?  There are tons all over the United States and right here in the Bluegrass State, we have 20 of them.  Let's check them out.
WHAT HAPPENED TO THESE TOWNS?
Several of the ghost towns right here in Kentucky actually started out as coal mining towns.  They strolled in and offered tons of jobs to the locals and when the coal mining business went by the wayside many of the towns were left to die, leaving folks without the ability to pay for their homes, and many people packed up and left what they couldn't take.
KENTUCKY'S GHOST TOWNS
What actually defines a town as a Ghost Town.  I went to Wikipedia and asked and here's how they describe it;
A ghost town is an abandoned village, town, or city, usually one that contains substantial visible remaining buildings and infrastructure such as roads.
Some of the Ghost Towns in Kentucky are not even accessible but we do have the names of them.
Barthell
Bells Mines
Blue Heron
Bon Jellico
Burgess Railroad Station
Creelsboro
Fords Ferry
Fudge
Golden Pond
Gravel Switch
Hilltop
Jonkan
Kyrock
Neal
Notch Lick
Packard
Paradise
Paradise is the most famous Ghost Town in Kentucky.  It is actually located just down the road from Owensboro in Muhlenberg, County.  According to kyatlas.com;
Stum's Landing (for Leonard Stum who owned a store and ferry there). It may have also been known as Monterey (for the town in Mexico), but was renamed Paradise for reasons that obscure. The site of Paradise is now occupied by a Tennessee Valley Authority electric generating plant. Paradise was incorporated in 1856. The Paradise post office opened in 1852 and closed in 1967. From 1856 to 1859 it operated about a mile away in Airdrie.

The first two TVA generators, powered by coal, went into operation in 1963 and a third in 1970. By 1967 TVA owned all the land in the old town and the last residents had left. The old coal-powered generators were retired in 2017 and 2020, replaced by a natural gas-powered plant that went into operation in 2017.
John Prine even wrote a song about the town.
Rocky Hill
Scuffletown
Six Gun City
I think this Ghost Town may be one of the most intriguing of the bunch.  It is home to an abandoned amusement park and still has many of the towns buildings standing today.  It is truly eery to see.
The amusement park was an Old West Themed Park that operated from the 70s to the 90s.  It is on private property so technically no one can just go and check it out but we do have some super cool drone footage.
Sugartit
Have you ever visited any of these towns?  Share your experience with us at the WBKR Facebook Page or the WBKR App.
See Photos of Tombstone Junction An Abandoned Kentucky Amusement Park
Tombstone Junction was once a booming amusement park, but now it sits empty as nature takes over.
SEE: Have You Ever Heard of the Abandoned Amusement Park in Downtown Gatlinburg?
Gatlinburg is home to an abandoned amusement park and we have photos.