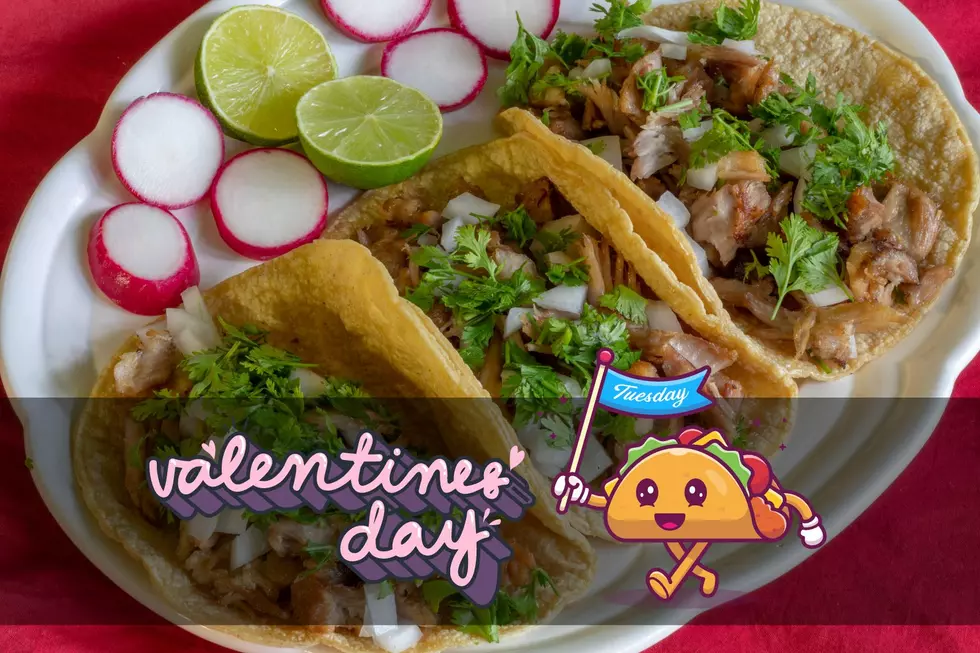 Valentine's Day is on Taco Tuesday- Where to Find the Most Unique Tacos in the Evansville – Owensboro Area
Canva
Who needs a heart-shaped box of chocolates when you can have tacos, am I right? This Valentine's Day, trade in your roses for tapas and your red wine for tequila we are heading south of the border for some Cupid's-day cuisine! Here are the taco spots that made it to my list in and around the tri-state.
Evansville
La Campirana is one of the highest rated locations in town for authentic Mexican fare. Enjoy amazing menu items like tacos, tamales, salsa varieties at the salsa bar, sopes, and enchiladas! They even offer tongue tacos... if you are adventurous.
Checkout this amazing Google review from Jill Zueck-
"Sooooo amazing! Fresh food, all made here fresh daily! AUTHENTIC MEXICAN FOOD right here in Evansville. You will not be disappointed. The serving sizes are plentiful. Their shakes and smoothies are made fro. Fresh Fruit, not a powdered mix, amazing!!! And the employees are super friendly too!"
Los Alfaro's is home to the footlong taco challenge, which naturally makes this the best place to visit on taco Tuesdays. Check out these photos of their menu items, I'll let them speak for themselves! Los Alfaro's is now accepting reservations for Valentine's Day, $65 for couples and $40 for individuals.
Centralia, Illinois
Taco Jo's offers many varieties of tacos on its menu, including seafood tacos and street tacos.
Check out this stellar Facebook review!
Great food at a very reasonable price. Street tacos, chipotle mango tacos, and cheesy rice is great. Try the elota (street corn) and churros.
Owensboro, Kentucky
The Real Hacienda has been a Hispanic food mainstay in town for years and would be the perfect spot for your Valentine's Day- Taco Tuesday meal.
Don Mario's is offering an amazing Valentine's Day taco box special that you wont want to miss!
Newburgh, Indiana
Ghost Quesadilla has so many amazing items on their menu it would be hard to choose what to try first. From quesadillas, tacos, loaded nachos and rice bowls, this Newburgh Indiana restaurant has it all.
See Incredible Photos from Inside Kentucky's Mammoth Cave
The world's longest cave system is located in Kentucky, and it is absolutely worth the short drive from the Tri-State to take a tour and see these incredible sights. Here are some photos taken by Photo by Kevin L. Bruner during a trip to Mammoth Cave.