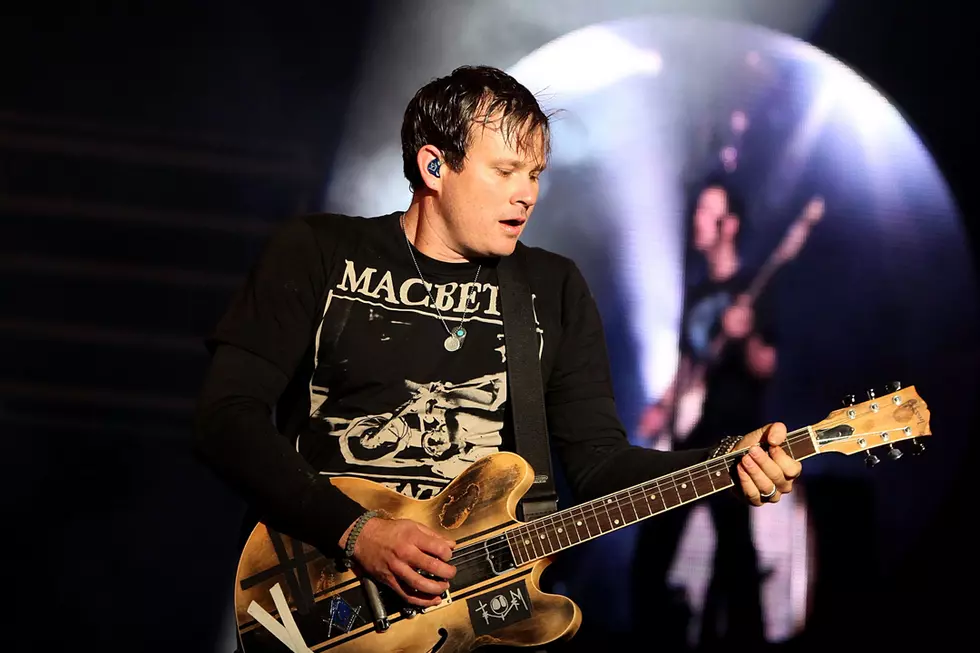 Tom DeLonge Says He Spoke to Mark Hoppus About Blink-182 Return
Simone Joyner, Getty Images
Former Blink-182 guitarist / singer Tom DeLonge claims he's communicating with Mark Hoppus about a return to the band. In a new interview, DeLonge stated the silence between himself and Hoppus has been broken and they're trying to decide "what makes sense when."
Back in 2016, DeLonge said he had met with both Hoppus and Travis Barker separately, adding the trio has a future together if they want it. Hoppus denied the meeting took place, revealing he hadn't spoken to DeLonge in 18 months.
While speaking to 91X San Diego, Tom spoke about To The Stars Academy, a new television series, aliens and government secrets. The Angels & Airwaves frontman also added to last week's story that he believes he'll return to Blink-182.
"It hit the press last week, I think that, yes everybody, I will play with Blink again. That's the whole plan," DeLonge said. "I talk to Travis all the time, and I talked to Mark just the other day and we're always discussing what makes sense and when."
"There's creative differences in what I do, and what my brothers in Blink do. We like different things, and we like different music, but we're still good friends and we still support each other."
Hoppus has not yet confirmed any communication with DeLonge, but stay tuned for all updates on a potential Blink reunion.
Musicians Fans Most Want Back in Their Old Bands