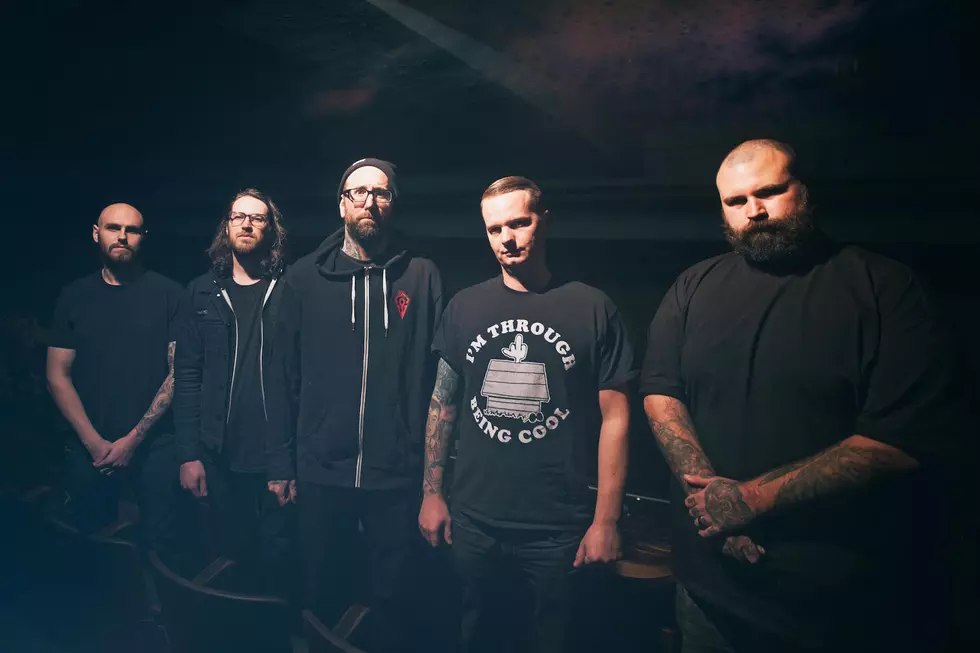 The Acacia Strain Announce Summer U.S. Tour
Rise Records
The Acacia Strain are enjoying a well deserved breather, but the deathcore merchants will be back tearing up stages later this summer. The group just announced the "Impact Crater 2019" summer leg, featuring support from Kublai Khan, Judiciary and Chamber.
The trek gets underway July 31 in Waterford, N.Y. and will keep the band in the Midwest and Eastern parts of the U.S. through mid-August. The trek ends on Aug. 18 with an intimate club show at Brooklyn's St. Vitus in the New York area. See all of the stops listed below.
The summer run comes on the heels of another big Acacia Strain live appearance that was announced yesterday. The band will take part in the inaugural Boston-area staging of the Self Help Festival. They'll join headliners A Day to Remember and many more at the Sept. 7 show at the Palladium outdoors in Worcester, Mass.
As for the summer run, tickets will go on sale this Wednesday (May 22) at 10AM local time. Check here for ticketing information.
The Acacia Strain / Kublai Khan / Judiciary / Chamber 2019 Tour Dates
Aug. 31 - Waterford, N.Y. @ Chrome
Aug. 01 - Rochester, N.Y. @ Montage Music Hall
Aug. 02 - Lakewood, Ohio @ The Foundry
Aug. 03 - Detroit, Mich. @ The Shelter
Aug. 04 - Cudahy, Wis. @ X-Ray Arcade
Aug. 06 - Iowa City, Iowa @ Blue Moose Tap House
Aug. 07 - St. Louis, Mo. @ Fubar
Aug. 08 - Nashville, Tenn. @ The End
Aug. 09 - Knoxville, Tenn. @ The Concourse
Aug. 10 - Augusta, Ga. @ The Epicenter
Aug. 11 - Charlotte, N.C. @ Amos' Southend
Aug. 13 - Louisville, Ky. @ The Tiger Room
Aug. 14 - Cincinnati, Ohio @ Northside Yacht Club
Aug. 15 - Pittsburgh, Pa. @ Rex Theater
Aug. 16 - Richmond, Va. @ Canal Club
Aug. 18 - Brooklyn, N.Y. @ Saint Vitus
Best Metal Album of Each Year Since 1970