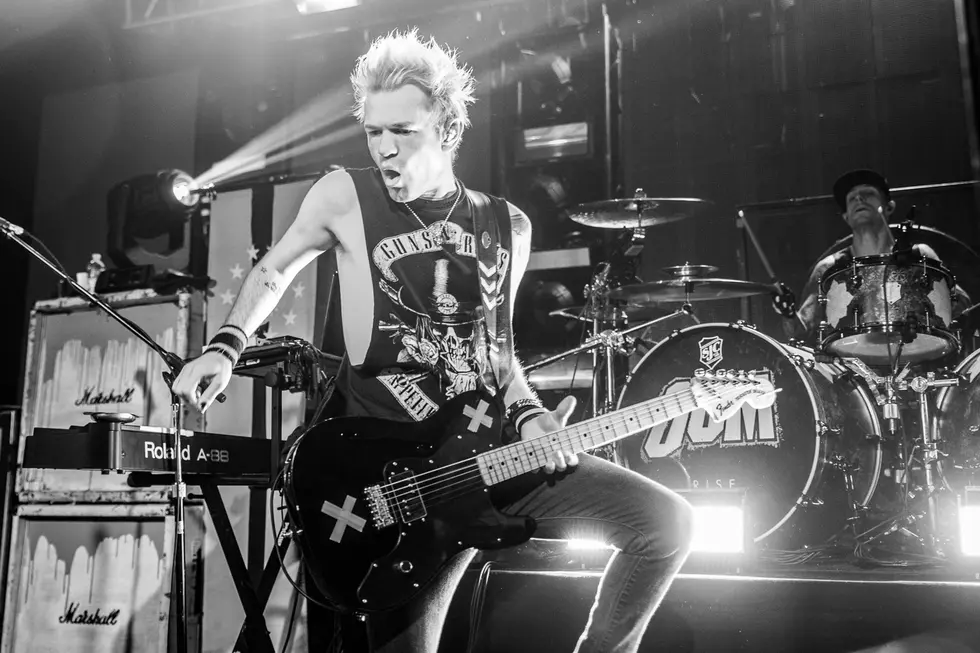 Exclusive Interview: For Sum 41's Deryck Whibley, 'The Live Show is Everything'
KEVIN RC WILSON
Sum 41 frontman Deryck Whibley is a punk rock veteran, yet he still maintains the same energy and ideals he had when the Canadian pop-punk sensation first got started. It's been nearly two decades since their debut record All Killer No Filler, and 2019 marks the 15th anniversary of the album Chuck. While some things have changed, the band's genuineness, humility and spirit have not.
"In some ways it's different," Whibley reflects, "but in others its the same. People are married with kids. I'm expecting my first kid. But we still feel like those same dudes from 15 years ago."
Watching Sum 41 perform live, one can clearly see the truth in that assessment. After recording seven full-length records, the band's energy has not waned one bit; one might even say that their passion and excitement has increased. For both the fans and the band members, there is simply nothing more fun than attending a Sum 41 show.
Part of that is due to Whibley's personal mantra: "I don't think about it, I just do it."
Where other musicians see themselves as creators, Whibley sees himself as more of a conduit for the music to flow through. The concept of the muse is alive and well in his mind. From his point of view, songwriting really isn't up to him.
"People say that their songs are like their children," he ponders, "but I always felt like it was the other way around." The song "Never There," for instance, was not a song Whibley ever intended to write.
"It just came out. When I was writing it, I didn't ever think it was going to be a Sum 41 song. I thought I would just write it and that would be that." Thankfully, the band's manager was there to convince him otherwise. Where Whibley protested that the ballad had no place on the heavy record that is Order In Decline, he was met with the argument that, "It's heavy, just a different kind of heavy." And therefore it did have a place on the new record.
Similarly, the songwriter ended up putting more politics into Order In Decline than he expected. Songs like "A Death In The Family," "45 (A Matter Of Time)" and "The People Vs…" are all based on feelings Whibley experienced in the wake of Donald Trump being elected president.
"When Trump was elected," he recalls, "the only way I could describe it was like there was a death in the family. '45' is two years into his presidency. I didn't set out to write it. I even tried not to. I tried to make it about someone I knew personally that I was angry at, but it wasn't working."
Just as with "Never There," the music insisted, and Whibley simply had to yield to his muse.
"It's gotten a lot easier for me to write songs," he continues. "It used to be really hard. The records are also more cohesive now. If I were to tell someone who had never listened to Sum 41 before what to listen to, I'd give them [Order In Decline]. I don't have a "Fat Lip" on this record, but overall it's a better record."
But the record is just the occasion to which the band must rise. Whibley subscribes to the original punk mentality that recordings exist to give the opportunity to tour, and to him, nothing is more important. So when watching this live video of "88" (premiering exclusively on Loudwire), keep in mind the belief that is at the very core of them:
"The live show is everything."
See Sum 41 in the 66 Best Rock Albums of the Decade: 2010 - 2019