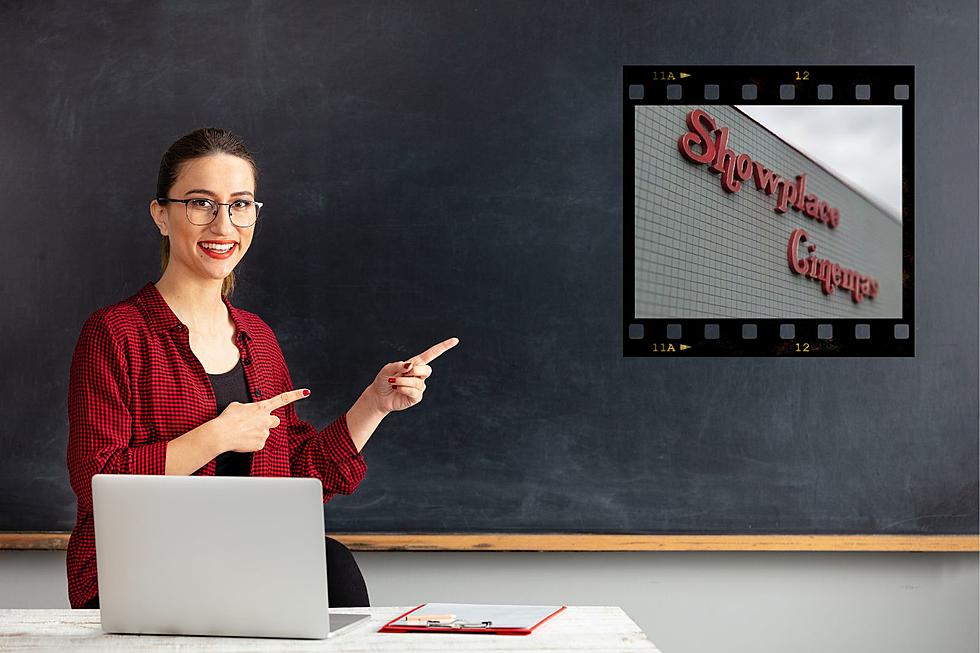 Southern Indiana Movie Theater Offering Buy 2 Get 1 Free Tickets for School Employees
Canva / Google Maps
Another school year has come to a close and students, teachers, along with other school employees are off enjoying a much-needed summer break. To celebrate the end of the year, Evansville-based, Showplace Cinemas is offering all of them special deals if they'd like to spend one of their days off catching a movie.
Showplace Cinemas Offering Special Ticket Deals to Teachers and School Employees
As the husband of someone who has been a teacher for the last 20 years, I can tell you that like any job, it has its good days and its bad days. It has its long days too. Most of them don't end when the final bell rings. There are parent and staff meetings, papers to grade, and lesson plans to put together. The last two often happen at home until it's time to go to bed and do it all again the next day. My point is when the roughly eight-week summer break comes around, the teachers are just as excited about it as the students.
To thank teachers and other school employees for what they do throughout the school year, Showplace Cinemas is offering them a special deal on tickets. For the entire month of June (2023), teachers and other school employees can get one free movie ticket when they buy two. The offer is good for any showing of any movie except The Little Mermaid, Elemental, and Indiana Jones and the Dial of Destiny Sundays through Thursdays at all Indiana, Kentucky, and Illinois Showplace locations.
Students Get a Deal Too
The theater hasn't forgotten about students. While they are not offering them a ticket special, they are giving them a freebie from the concession stand. All they need to do is show one "A" in any class on their report card and they'll get a free small popcorn for a job well done. That offer is available at every location except North Park and the Newburgh Family Entertainment Center. Those two locations will give students a $5 arcade card instead.
[Source: Showplace Cinemas on Facebook]
Bad Movies That People Love
These "so-bad-they're-good" films are incredibly popular with audiences.