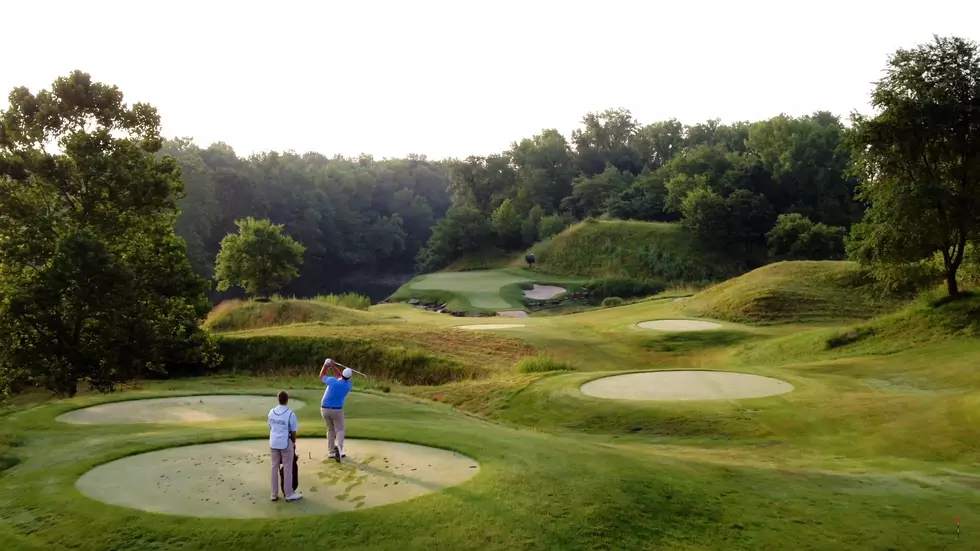 Southern Indiana Golf Course Ranked 2nd Best in the State by Golf.com
Dormie Network via YouTube
In my opinion, there are not many better ways to spend a spring, summer, or early fall day than playing around of golf. Give me temperatures in the mid-60s to mid-70s, the sun shining, a light breeze, a few friends to play with, along with some beers, and I am in my happy place. Even though I'm not very good and there are times when I want to snap a club over my knee or toss it in a lake, there are those times when I hit a nice, straight drive off the tee, or sink a long putt for par that keeps me coming back. Fortunately for myself and other golfers here in southern Indiana, we have a number of nice courses to choose from. One of which was just named the second-best course in the entire state by one of the game's leading publications.
Golf.com Ranks the 10 Best Courses in Each State
Golf.com employs a panel of over 100 experts. These individuals are avid (and very good, low-to-zero-handicap) golfers who travel and play courses all around the country and the world. Here's how the process they use to determine which courses will make the list:
...each panelist is provided a list of hundreds of courses and "buckets," or groupings. If they believe the course to be among the best in its category (World, U.S. Value, etc.), they check the corresponding box to place it in a specific bucket. Panelists are also free to write in courses they felt should have been included on the ballot. Points were assigned to each bucket; to arrive at an average score for each course, we divide its aggregate score by the number of votes. From those point tallies, the courses are then ranked accordingly.
Topping Indiana's list is Crooked Stick Golf Club in Carmel which hosted the PGA Tour's BMW Championship in 2012 and 2016. The latter of which saw Dustin Johnson win with a record 23-under par, and where the only way to become a member is to be invited by an existing member.
Right behind Crooked Stick in the number two spot is Victoria National Golf Club in Newburgh which hosts the annual Korn Ferry Tour (formerly known as the Web.com and Nationwide Tour). Like Crooked Stick, Victoria National is a members-only course. However, after a quick check of its website, it doesn't appear you can only become a member by invitation from an existing member.
I've never played Victoria personally, but I have walked it a few times as a spectator during the Korn Ferry Tour Championship, and it truly is a beautiful course. I imagine if I do somehow ever get a chance to play it, I'll probably lose about two dozen golf balls because it also looks to be pretty challenging, but who cares? It might be the only time I'd get to play on a nationally-recognized course.
The videos below are from the Dormie Network (the company that owns Victoria). While it's not the same as seeing it in person, they do give you a good idea of why the course ranked so highly on Golf.com's list.
Check out Golf.com to see the rest of Indiana's top 10, which includes courses in French Lick, Bloomington, and Fort Wayne.
[Source: Golf.com]
LOOK: Here are the 10 US golf destinations with the most courses per capita
Discover where you can find the best access in the country for your pick of courses, the unique terrain that lends itself to world-class golf, and what makes select clubs noteworthy.
LOOK: The best minigolf in every state
Using 2022 data from
Tripadvisor
,
Stacker
compiled a list of the highest-rated minigolf courses in all 50 states including Washington D.C.