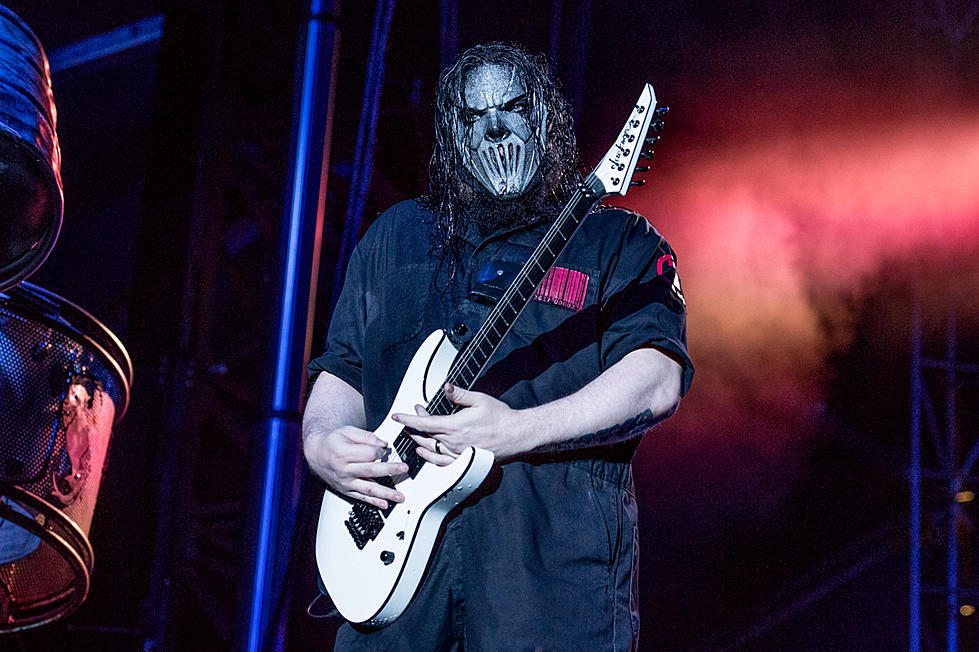 Slipknot's Mick Thomson Felt Insulted When Metallica Released the 'Black Album'
Amy Harris, TheFirst3Songs.com
Metallica's self-titled album, best known as the 'Black Album,' represented a paradigm shift in heavy music. It divided their fans, however, with those who championed the band's first four groundbreaking thrash records expressing disdain for the album's sonic focus while legions of new fans came pouring in. Slipknot's Mick Thomson fell into the camp of those who hated it.
Speaking with Metal Hammer about the 10 albums that changed his life, he named Metallica's 1991 record as "the album that should not be" (insert "The Thing That Should Not Be" joke here).
"I understand now that I'm in a band that you have to stop repeating yourself or you'll be bored, but I loved those first four albums so much and I was horrified when I heard 'The Black Album,'" said Thomson. "I felt insulted and didn't listen to them for years, but that's over now. Are there similarities to how Slipknot have changed? I don't think so. And besides, I certainly never cut my fucking hair," he finished up.
The interview with Thomson was featured in a 2015 issue of Metal Hammer, but was syndicated online recently for those who may have missed the initial feature.
Slipknot are currently in the studio working on the follow-up to 2014's .5: The Gray Chapter. The most recent update came via a picture uploaded by drummer Jay Weinberg showing a blood-covered snare drum. So far, they've released one song, "All Out Life."
Where Does Metallica's 'Black Album' Rank Among the Top 90 Hard Rock + Metal Albums of the 1990s?