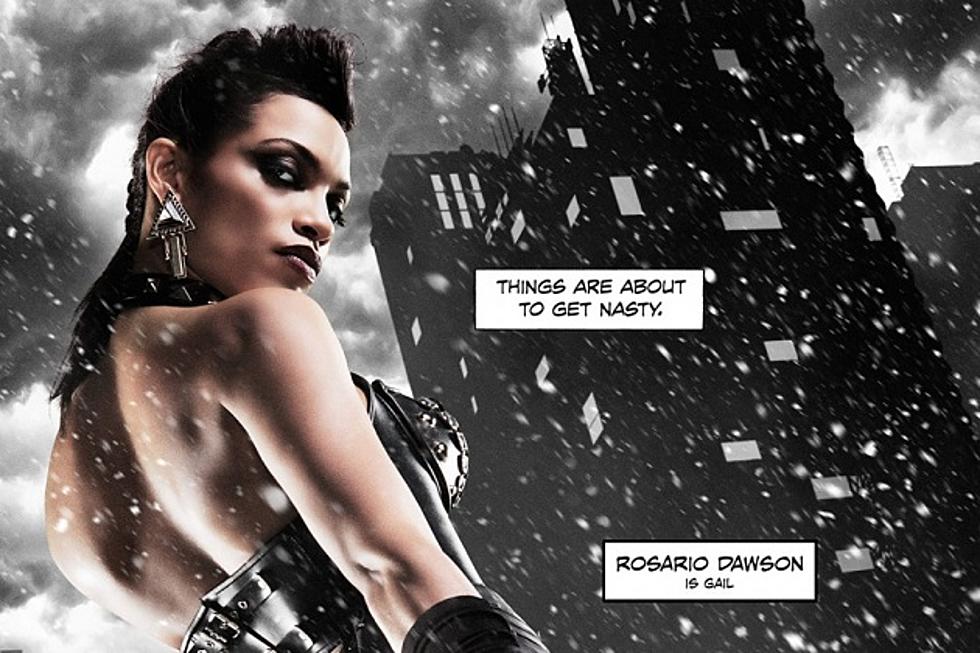 'Sin City 2′ Gives Its Main Characters the Poster Treatment
The Weinstein Company
With so much attention lavished on comic book adaptations, it's surprising that 'Sin City: A Dame to Kill For' isn't projected to be one of the bigger films of the summer. Then again, it doesn't feature any superheroes, and it's a sequel to a film that came out nine years ago. But to stoke interest in the return to 'Sin City,' character posters have been released.
And here's one for Josh Brolin's Dwight (whose character was played by Clive Owen in the first film):
Well, it's definitely keeping to the same look as the first film, and considering 'Sin City' is one of (if not the) best film that Robert Rodriguez has directed, this could be one of the better films of the summer. Here's the film's synopsis:
Co-directors Robert Rodriguez and Frank Miller reunite to bring Miller's visually stunning "Sin City" graphic novels back to the screen in SIN CITY: A DAME TO KILL FOR. Weaving together two of Miller's classic stories with new tales, the town's most hard boiled citizens cross paths with some of its more reviled inhabitants. SIN CITY: A DAME TO KILL FOR is the follow up to Rodriguez and Miller's 2005 groundbreaking film, FRANK MILLER'S SIN CITY.
And you can expect 'Sin City: A Dame to Kill For' to hit theaters August 22.