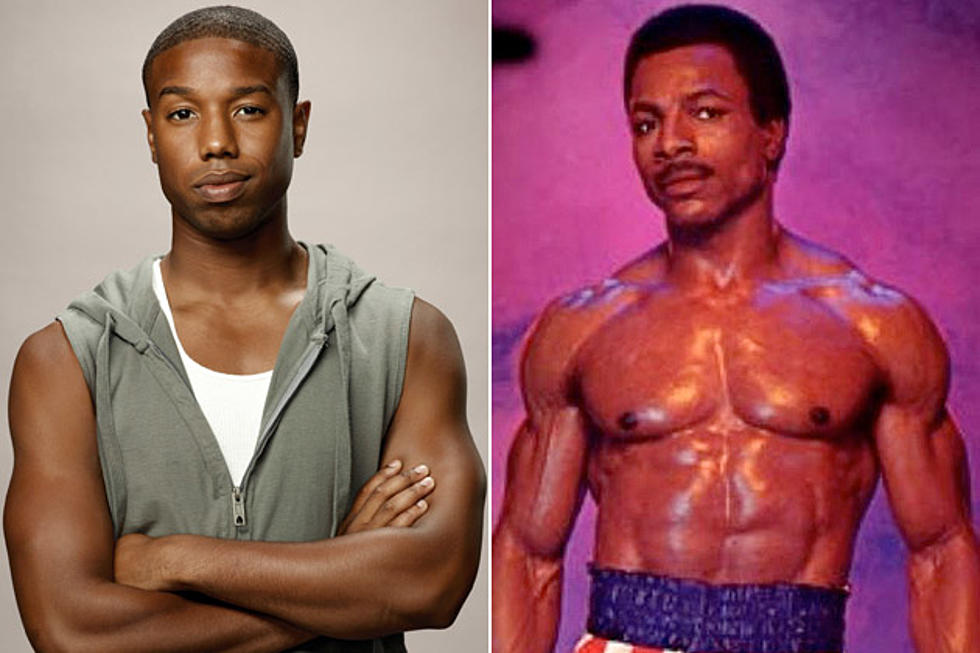 Michael B. Jordan to Star in 'Rocky' Spinoff 'Creed'
The Weinstein Co./MGM
The 'Rocky' franchise had its fair share of ups and downs over the course of six great-to-awful films, but 2006's 'Rocky Balboa' seemed to definitively close the door on the story of Sylvester Stallone's good-natured boxer. However, it turns out that the saga isn't over quite yet!
A spinoff titled 'Creed' is in the works and it will follow the grandson of Apollo Creed, the champion boxer and chief rival/best friend of Rocky Balboa.
According to Deadline, the project is coming together quickly, with actor Michael B. Jordan teaming up with his 'Fruitvale Station' director, Ryan Coogler, to headline the project. Jordan and Coogler are both running high on that film's critical success, so it makes sense that they'd take that momentum and make something significantly higher profile.
As fans of the series will remember, Carl Weathers played Apollo Creed in the first four 'Rocky' films before meeting his death in the ring during the events of 'Rocky IV.' 'Creed' will follow his grandson (Jordan) as he decides to try his hand at fighting. With his legendary grandfather gone, he turns to one of the only men to ever beat him in the ring: Rocky Balboa, who will once again be portrayed by Sylvester Stallone.
If this news had been that Stallone was returning for 'Rocky 7' and would feature the ancient boxer trying to fight again, we'd roll our eyes. But a movie that puts Stallone in the mentor role while giving a rising star like Jordan the spotlight? That has us interested. The involvement of Coogler also has us hopeful, since he seems like the kind of filmmaker who'd tell a personal, small-scale human story similar to the first 'Rocky' film, ignoring the bombast of later entries.
Color us cautiously intrigued on this one. Anything that gives Jordan another starring role is worth keeping an eye on.