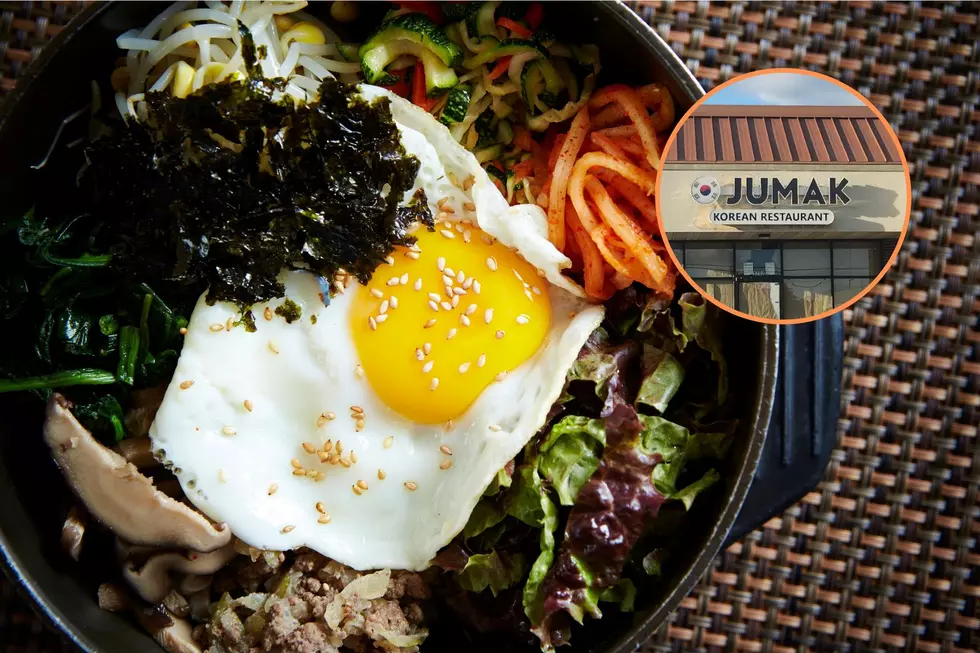 See the Menu for the New Korean Restaurant Looking to Open on Evansville's East Side Next Week
JUMAK via Facebook / Canva
Evansville will soon have a new option when it comes to enjoying Korean cuisine as the owners of a new restaurant say they are "working hard" to have it ready to open its doors to the public "next week" (the week of October 31st, 2022).
JUMAK Korean Restaurant to Open Soon on Evansville's East Side
The owners JUMAK Korean Restaurant have been working on remodeling the space formally occupied by Oasis Cafe in the Metro Shoppes at 5702 East Virginia Street which is also home to a Palm Beach Tan location, an Oreck vacuum cleaner store, and Catfish Willy's seafood restaurant.
What Does "JUMAK" Stand for?
According to the 2013 book, Sul, by By Nok-tam Pak and Kun Wook Lee, a "jumak" is defined as, "drinking houses selling alcoholic beverages and rice, and providing lodging." It sounds similar to the saloons of the Old West that we've seen depicted in movies and TV shows our entire lives.
The book goes on to say side dishes at these establishments with served free of charge as long as their customers were buying drinks. I seriously doubt that will be the case at the Evansville version of JUMAK.
Owners of JUMAK Release the Full Menu
In their Facebook post announcing the plan to open the week of October 31st, the owners showed us what type of food we can expect when they do get the doors open by releasing their full menu. It includes many of the same types of dishes that can be found at the other Korean restaurants around the city including Gangnam on the Main Street Walkway, Jaya's Authentic Foods on 4th Street in downtown Evansville, and Mama's Kitchen inside Aihua International Market on North Green River Road.
Click on the photos below to see the full-screen versions on the restaurant's Facebook page.
[Source: JUMAK Korean Restaurant on Facebook / Sul via Google Books]
10 Ghost Kitchens Hiding in Evansville Restaurants
Basically, if you own a restaurant, adding a Ghost Kitchen is a great way to add income and give customers something new. Open your favorite food app like; GrubHub, Uber Eats, or Door Dash, and you will see restaurants to choose from that you didn't even know we had here.
Top Evansville Restaurants According to Yelp
Here's the Evansville restaurants that were rated highly on Yelp.