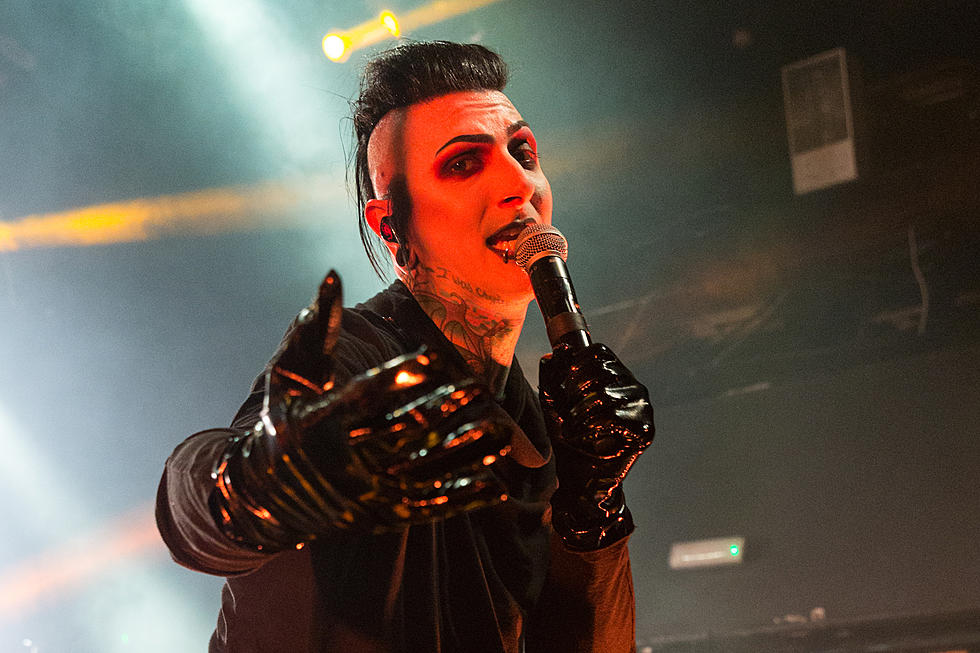 Motionless in White, Rival Sons Songs in 'NHL 20′ Video Game Soundtrack
Lorne Thomson, Redferns/Getty Images
After featuring artists such as Greta Van Fleet, Grandson, Tom Morello, The Struts, Panic! At the Disco and others in their soundtrack last year, EA Sports and the NHL 20 video game have revealed more rock inclusions for next year's. Motionless in White, Rival Sons and more are among the 21 selected artists.
As of yet, there has been no official word as to which songs by these artists will be included in the game's soundtrack, but it's shaping up to be a wrecker with The Black Keys, Silversun Pickups and Swmrs receiving a nod as well per a tweet from EASportsNHL as seen below.
Featured artists in NHL 20 video game soundtrack:
Barlowln
Barns Courtney
The Black Keys
Black Futures
Catfish and the Bottlemen
Dom Howard
Fitz and the Tantrums
Haviah Mighty
Hobo Johnson
Ill Blu X Ziezie
Jagwar Twin
Judah and the Lion
K.Flay
Motionless in White
Of Monsters and Men
Pup
Rival Sons
Silversun Pickups
Swmrs
X Ambassadors
Yonaka
For artists, getting featured in a video game has often served as a breakthrough moment, opening up their music to a much wider world of awaiting fans. The revolution got a jolt 20 years ago thanks to the Tony Hawk's Pro Skater video game series, which we looked back on in this exclusive piece, featuring interviews with the skating legend Tony Hawk himself, My Chemical Romance's Gerard Way and more.
NHL 20 will be released across both the XBox One and PlayStation 4 consoles on Sept. 13 and marks the 29th installment of the long-running pro hockey video game series. Featured on the cover is Toronto Maple Leafs center Auston Matthews.
To view last year's soundtrack, head here.
10 Best Video Game Soundtracks