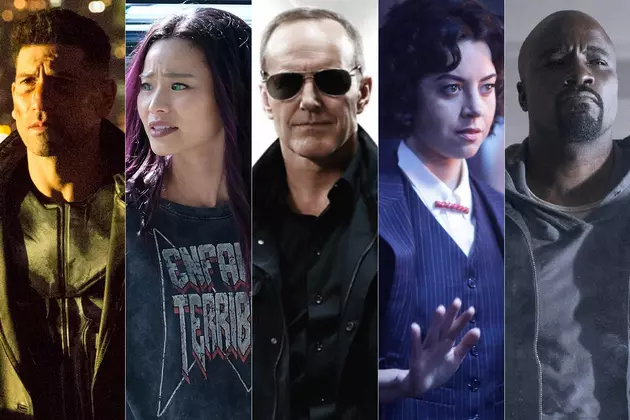 Every Live-Action Marvel TV Series, Ranked
Marvel / Netflix / FOX / ABC / FX
The debut of Marvel's Punisher spinoff brings the grand total of MCU and X-universe series up to 11; soon to be 12 with next week's Runaways on Hulu. From the slums of Hell's Kitchen to the moon and back again, the time is now to rank all of Marvel's current-generation live-action series, including all our beloved Defenders, mutants and more.
Keep in mind that we've limited this list to live-action series within the current crop of Marvel superheroes, as well as those that have aired the majority of a first season. Punisher slid in just under the wire with Friday's 13-episode premiere, though Runaways won't complete its first run for another few weeks beyond the three-episode premiere on November 21. And as much as we love the old Incredible Hulk and Spider-Man series, the exclusion of Blade: The Series and "Mutant X" are probably for the better. Yes, those were real things. Mutant X ran for 66 episodes!
In any case, feast your eyes on the official, infallible rankings of Marvel TV's best and brightest, and take a break from yelling about Justice League to yell at me instead:
All five Defenders series and The Punisher are now streaming on Netflix, while Agents of S.H.I.E.L.D., The Gifted and Legion can be found on ABC, FOX and FX, respectively.
Gallery – Every Marvel TV Superhero, Ranked: