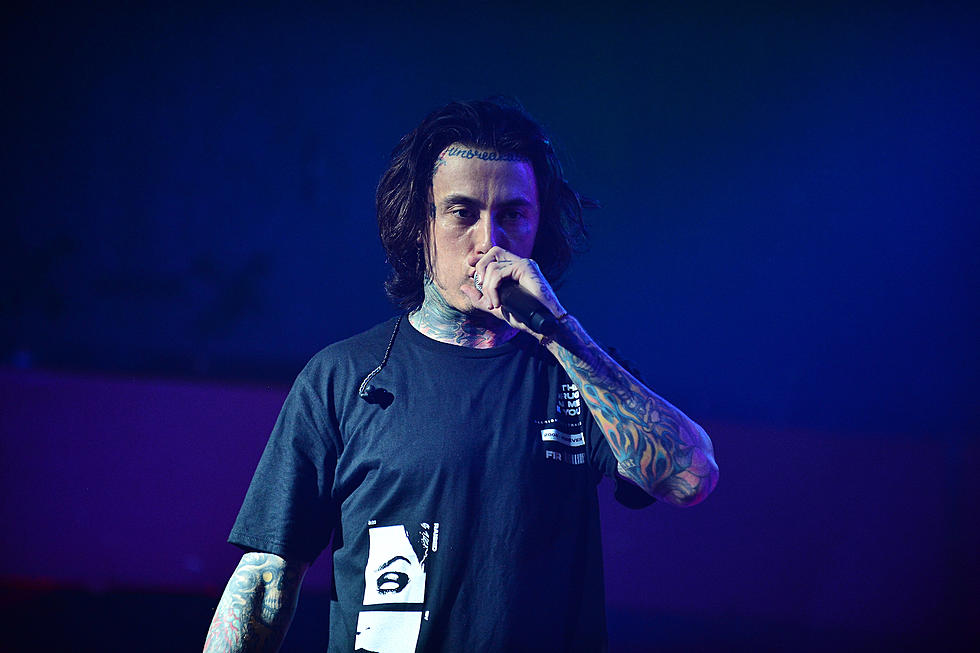 Ronnie Radke Says All Iconic Musicians Have Been Polarizing During Their Careers
Johnny Louis, Getty Images
Falling in Reverse's latest single "Watch the World Burn" has cracked several charts since its release a few weeks ago, and most people seem to either love it or hate it. Frontman Ronnie Radke, however, pointed out that all music icons have been polarizing at certain points in their careers.
Speaking with KBear 101's Viktor Wilt, the vocalist expressed his gratitude for how much attention the song has been garnering, despite the fact that there's rapping in it and it doesn't have a chorus. He acknowledged that rock fans may not like hearing him rap, but added that he prefers there to be a division amongst its listeners.
"Of course people are not gonna like that song because my fanbase is mainly in rock and metal, and all of a sudden I'm rapping? They probably don't even like rap to begin with," Radke said, noting that successful rappers have complimented the song and his rapping skills.
"I like that there's two sides to it. If everybody loved it, then I feel like there's no sense of rawness to it. It doesn't feel genuine. When everybody loves it, there's something off about that," he continued. "So the fact that it's polarizing is a big deal to me. That's all the icons in the world that have stood the test of time — have polarized their careers, have polarized in one way or another. You can't be loved all the time. That's a red flag to me."
If you follow Radke on Twitter, then you know the outspoken rocker isn't striving to be loved by everyone by any means. He often interacts with both fans and critics alike on the platform, and recently even got into a Twitter war with YouTuber Anthony Fantano of The Needle Drop. The singer isn't interested in impressing people for the sake of his career.
"I appreciate when people are real about things and they'll just play something because they genuinely like it, and not because they think it's what people want to hear," he elaborated. "It feels like the format is changing and people are finally starting to realize that you can't play the same old rock 'n' roll anymore all day. People want to listen to new stuff. Yeah, I want to hear Metallica, I love Metallica. But, play Electric Callboy!"
Watch the full interview below.
Falling in Reverse are currently out on tour with Papa Roach for their Rockzilla tour. See the rest of the upcoming dates and get tickets here.
Ronnie Radke - All Icons Have Been Polarizing in Their Careers
25 Nastiest Rock Feuds