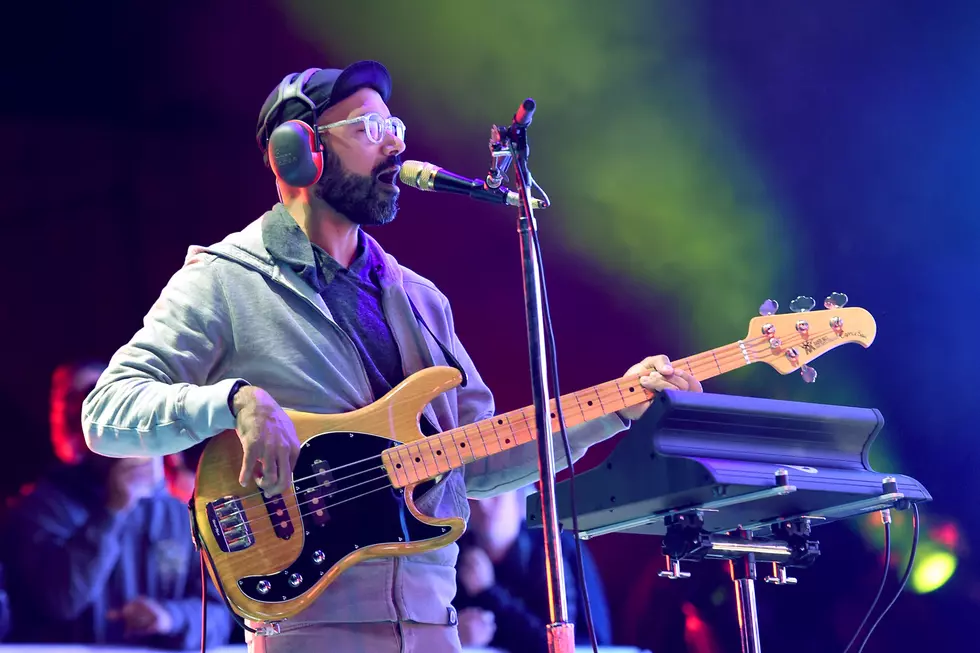 Incubus Bassist Ben Kenney Reveals He Had Brain Tumor Removed
Kevin Winter, Getty Images
Incubus announced earlier this week that bassist Ben Kenney would miss the band's immediate shows, citing that he was recovering from a "medical procedure." While the band's statement didn't specify what Kenney had done, the bassist revealed in his own social media post that he recently had surgery to have a brain tumor removed.
The bassist posted a photo on Instagram of his shaved head complete with a stitched up scar from where doctors operated on the musician. He also shared his own statement on the matter that reads as follows:
Unfortunately last year I found out I had a brain tumor. As soon as I got home from tour I had a successful operation to have it removed. This year I am taking some time away from touring & social media to recover. My friend @talmeastory is taking over the bass with @incubusofficial while I'm away. I won't physically be at the shows but I will be there in spirit. I miss you all and I hope you and your loved ones are safe and in good health
Wilkenfeld also commented after Incubus made their statement confirming her participation in place of Kenney's absence. "Honored to have been asked to perform with Incubus to fill in for my awesome friend Ben Kenney on their upcoming tour. This Saturday Jan 28th- Picnic Festival, Costa Rica. Jan 31- Corpus Christi, TX. Feb 2- San Antonio, TX, Feb 3- Houston TX, Feb 4- New Orleans," she wrote, sharing photos of her hanging out with the band's members.
We at Loudwire wish Kenney well in his recovery process.
10 Times Musicians Were an Emergency Fill-In
Even rock stars need a sick day sometimes...