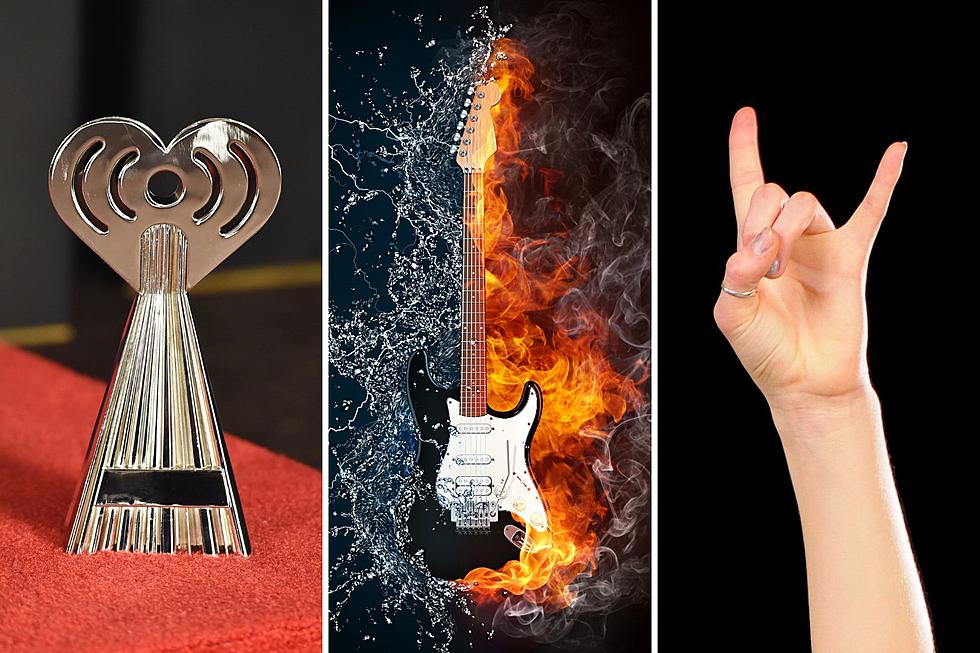 2023 iHeartRadio Music Awards – Full Rock + Alt Winners List
Alberto E. Rodriguez / iStock / Universal Images Group, Getty Images
The 2023 iHeartRadio Music Awards were held at Los Angeles' Dolby Theatre on Monday (March 27) and broadcast on Fox. And now we know the winners of the rock and alternative rock categories at the show.
Nominees in the 2023 iHeartRadio Music Awards rock and alt categories included blink-182, Imagine Dragons, Maneskin, Ozzy Osbourne, Papa Roach, Turnstile, twenty one pilots, Wet Leg and others.
Did you see who won the rock and alt awards?
Find the winners down near the bottom of this post.
Red Hot Chili Peppers ended up being the big rock winners of the night, with the funky Anthony Kiedis-led band taking home two awards from the rock and alt categories. But they weren't the only rockers who won.
READ MORE: 2023 Grammy Rock Winners
Now celebrating its 10th anniversary, the iHeartRadio Awards is a star-studded event celebrating the most-played artists and songs on iHeartRadio stations and the iHeart app throughout the year.
The award show features performances from some the biggest artists in music, in addition to the award presentations in multiple categories. See the list below.
2023 iHeartRadio Music Awards - Alternative + Rock Nominees/Winners
To see the winners of all the categories, not just alt and metal, head here.
Alternative Song of the Year
"Black Summer" - Red Hot Chili Peppers
"Edging" - Blink-182
(WINNER) "Enemy" (from Arcane: League of Legends) - Imagine Dragons
"Heat Waves" - Glass Animals
"Running Up That Hill (A Deal With God)" - Kate Bush
Alternative Artist of the Year
Imagine Dragons
Maneskin
(WINNER) Red Hot Chili Peppers
twenty one pilots
Weezer
Best New Artist (Alternative & Rock)
Beach Weather
BoyWithUke
(WINNER) Giovannie and the Hired Guns
Turnstile
Wet Leg
Rock Song of the Year
(WINNER) "Black Summer" - Red Hot Chili Peppers
"Patient Number 9" - Ozzy Osbourne ft. Jeff Beck
"Planet Zero" - Shinedown
"So Called Life" - Three Days Grace
"Taking Me Back" - Jack White
Rock Artist of the Year
Ghost
(WINNER) Papa Roach
Red Hot Chili Peppers
Shinedown
Three Days Grace
Head to the iHeartRadio Awards website for more info.
Best Rock Album Grammy - Who Won and Who Should've Won
What's your take on the past winners?