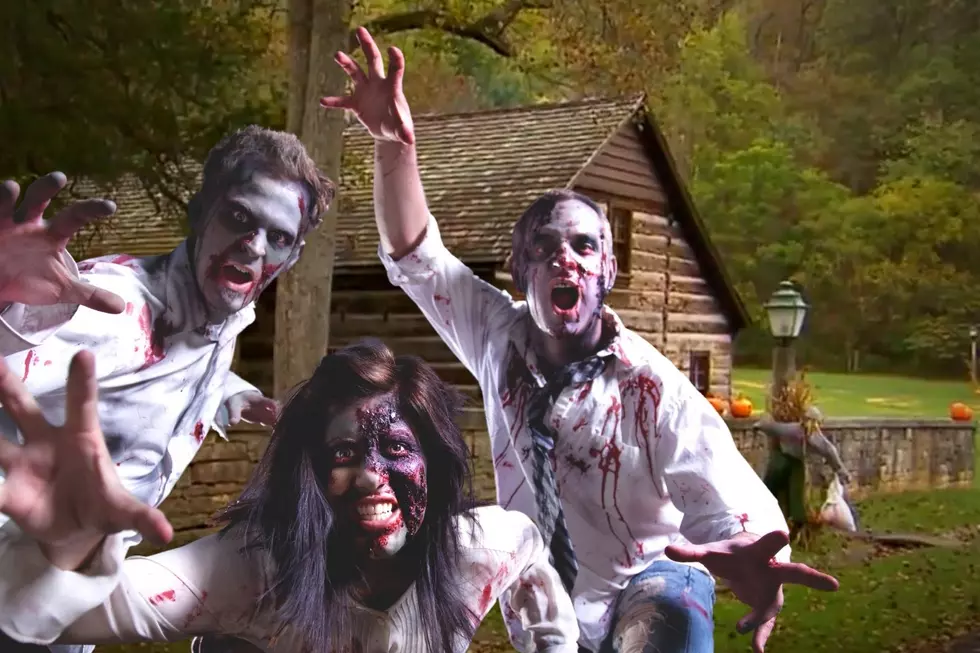 Indiana Pioneer Village Turns Into an Epic Halloween Haunt For One Night Only
Canva/YouTube
Spring Mill State Park is getting into the Halloween spirit by turning its pioneer village into a haunted village.
Spring Mill State Park
Located in Mitchell, Indiana is Spring Mill State Park.  It's about an hour and 45 minutes from Evansville, so it's not a far drive at all. Perfect for a day trip, or to go spend the weekend.  Plus there's SO MUCH to do around Spring Mill State Park.
From the Pioneer Village to the nature center, to the caves there's so much to see and do around Spring Mill State Park.  Here's what IN.Gov has to say about the Pioneer Village at Spring Mill State Park:
The restored Pioneer Village, founded in 1814, contains 20 historic buildings to explore. The centerpiece is a 3-story limestone gristmill, built in 1817, that still grinds cornmeal today. Heritage interpreters portray the year 1863 and demonstrate period crafts.
But for one-night every October, the Pioneer Village turns into an epic Halloween haunt.
Pioneer Village Turns Haunted
Okay imagine a haunted house, but instead of taking place inside of one location, it takes place throughout a Pioneer Village, because that is exactly what you'll find at Spring Mill State Park on Saturday, October 15th. Here is what Spring Mill State Park says about their annual Haunted Village:
Saturday, October 15th from 7:30pm-9:30pm

PLEASE READ ALL OF THE FOLLOWING:

Bracelets are available starting at 8am in our pool parking lot on Saturday, October 15th only. No entry will be allowed in the pool parking lot before 7am. Bracelets are $5 each and are limited to 10 per person. Only 2500 bracelets will be given out and they go fast. Haunted Village is recommended for ages 12 and up. It's going to be a SPOOKtacular time!

Please keep the following in mind: Keep your bracelets in a safe place. The park is not responsible for lost/stolen bracelets. If you paid the entrance fee in the morning to get your bracelets and then leave the park, please keep your receipt for re-entry later for the event. You will be responsible for paying the gate fee again without a receipt or park pass. Once in line for the event, you cannot hold spaces for friends and family. You must be wearing your bracelet to enter Haunted Village. Second Trips are not permitted.

For more information on this and other upcoming events contact:

Spring Mill State Park at 812-849-3534
In order to enjoy the special one-night-only Haunted Village, you will have to purchase your bracelets Saturday morning.
If you can't make it to their Haunted Village, there is still so much to see and do at Spring Mill State Park.

State Parks Near the Tri-State You Have to Check Out
As the weather warms up, all I want to do is be outside. We've got several state parks around the Tri-State area, they'd be perfect for a day trip or a camping weekend!